Stepping Stones News 4-23-21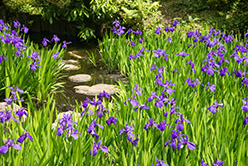 ---
Dear Families,
This week's newsletter is full of information, including several events that are taking place this weekend. I encourage you to read the whole email and let me know if you have any questions. Thank you!
Parent Partnership - Monday!
Join us this Monday at 5:30 for a special musical presentation from Joe Reilly! We will gather at this Zoom link. This will be a Parent Partnership appropriate for children of all ages and we are excited to have the Birth to 5 group join us!
Summer Programming
Thank you for your patience with summer program planning. We still do not have final information from the state as to funding, however we do anticipate offering a program this summer. We hope to have some information out to you in the next week.
Vaccination Opportunities
There will be a free Covid vaccination clinic on Saturday, April 24th (tomorrow) at Wheelock Early Learning Center from 9:30 AM - 12:30 PM. Please email MCM board member Kelsey.s.echols@gmail.com to sign up. The Wheelock Early Learning Center is just 10 minutes from Cornerstone, at 1521 Edgerton St, St Paul, MN 55130.
The Minnesota Vaccine Connector is still a great option for being notified when a vaccine is available for you. Click here to register.
The Fairgrounds also continues to host a mass vaccination site, run by the federal government. Please see the attached flyer for more information.
We are also hoping to offer a vaccination clinic here at Cornerstone. Stay tuned for more information!
Asian-Americans Uplifting History
AMI/USA, our Montessori accrediting agency, is hosting a film screening and discussion this weekend of Asian Americans: Part 5. The event will take place this Sunday at 5pm. With the increased violence towards Asian-Americans nationwide, as we've discussed previously, we invite you to participate in this important event. Registration and more information can be found here.
St. Paul's East Side Celebrating MOMS!In honor of Mother's Day we are inviting moms to join Family Values For Life and Cornerstone Friends & Family as we celebrate YOU in a huge way! Come, park, and walk through to pick up a free treat and gift Sunday May 2nd 12-3pm @ Gustavus Adolphus Lutheran Church 1669 Arcade St, St Paul 55106 (south parking lot - Arcade & Idaho). FREE - Surprise Gifts, Tote bag for Mom, & mini doughnuts sponsored by St. Paul East Side Lions Club! Registration is strongly recommended here. If you'd like to volunteer, please contact Sarah Stocco at sarahstocco@cornerstone-elementary.org or by cell at 510-338-2561.
Minnesota Montessori Network Memberships
The Minnesota Montessori Network is offering Cornerstone community members a 50% discount on each individual membership. You can enjoy the benefits of the membership community for only $15 for the whole year! Click here to join and use the code Cornerstone at checkout.
Kids Count on Us Early Childhood Advocacy
Kids Count on Us is a coalition of childcare centers in Minnesota that supports state-wide advocacy on behalf of programs like Cornerstone Montessori School. With $540 million coming to Minnesota through federal Covid relief legislation, they are particularly focused on ensuring that money goes to what programs need it to fund. Click here to sign their petition to the governor. They are also offering webinars if anyone would like to get more involved: 4/27/2021, 10AM-11AM; 4/28/2021, 10AM-11AM; 5/4/2021, 7PM-8PM.
Have a great weekend,
Alyssa
Queridas familias,
El boletín de esta semana está lleno de información, incluidos varios eventos que se llevarán a cabo este fin de semana. Te animo a que leas todo el correo electrónico y me avises si tienes alguna pregunta. ¡Gracias!
Asociación de padres - ¡Lunes!
¡Únase a nosotros este lunes a las 5:30 para una presentación musical especial de Joe Reilly! Nos reuniremos en este enlace de Zoom ¡Esta será una Asociación de Padres apropiada para niños de todas las edades y estamos emocionados de que el grupo de Birth to 5 se una a nosotros!
Programación de verano
Gracias por su paciencia con la planificación del programa de verano. Todavía no tenemos la información final del estado en cuanto a la financiación, sin embargo, anticipamos ofrecer un programa este verano. Esperamos tener alguna información para ustedes durante la próxima semana.
Oportunidades de vacunación
Habrá una clínica gratuita de vacunación contra Covid el sábado 24 de abril (mañana) en Wheelock Early Learning Center de 9:30 a. M. A 12:30 p. M. Envíe un correo electrónico al miembro de la junta de MCM Kelsey.s.echols@gmail.com para registrarse. El Wheelock Early Learning Center está a solo 10 minutos de Cornerstone, en 1521 Edgerton St, St Paul, MN 55130.
El Conector de vacunas de Minnesota sigue siendo una excelente opción para recibir notificaciones cuando haya una vacuna disponible para usted. Pulse aquí para registrarse.
El recinto ferial también continúa albergando un sitio de vacunación masiva, administrado por el gobierno federal. Por favor vea el volante adjunto para más información.
También esperamos ofrecer una clínica de vacunación aquí en Cornerstone. ¡Estén atentos para más información!
Historia edificante de los asiático-americanos
AMI/USA, nuestra agencia de acreditación Montessori, está presentando una película y un debate este fin de semana sobre los estadounidenses de origen asiático: Parte 5. El evento se llevará a cabo este domingo a las 5 pm. Con el aumento de la violencia hacia los estadounidenses de origen asiático en todo el país, como hemos comentado anteriormente, lo invitamos a participar en este importante evento. El registro y más información se pueden encontrar aquí.
St. Paul's East Side ¡Celebrando a las MAMÁS!
¡En honor al Día de la Madre, invitamos a las mamás a unirse a Family Values ​​For Life y Cornerstone Friends & Family mientras te celebramos a TI de una manera enorme! Venga, estacione y camine para recoger un obsequio y obsequio gratis el domingo 2 de mayo de 12 a 3 pm @ Gustavus Adolphus Lutheran Church 1669 Arcade St, St Paul 55106 (estacionamiento sur - Arcade e Idaho).
GRATIS - Regalos sorpresa, bolso de mano para mamá patrocinado por Hazel Park Learning Center y mini donas patrocinadas por St. Paul East Side Lions Club.
Se recomienda encarecidamente registrarse aquí. Si desea ser voluntario, comuníquese con Sarah Stocco en sarahstocco@cornerstone-elementary.org o por teléfono al 510-338-2561.
Membresías de la Red Montessori de Minnesota
Minnesota Montessori Network ofrece a los miembros de la comunidad de Cornerstone un descuento del 50% en cada membresía individual. ¡Puede disfrutar de los beneficios de la comunidad de miembros por solo $15 durante todo el año! Haga clic aquí para unirse y usar el código Cornerstone al finalizar la compra.
Kids Count on Us Defensa de la primera infancia
Kids Count on Us es una coalición de centros de cuidado infantil en Minnesota que apoya la defensa en todo el estado en nombre de programas como Cornerstone Montessori School. Con $540 millones llegando a Minnesota a través de la legislación federal de ayuda Covid, están particularmente enfocados en garantizar que el dinero se destine a lo que necesitamos para financiar. Haga clic aquí para firmar su petición al gobernador. También están ofreciendo seminarios web si alguien quisiera involucrarse más: 4/27/2021, 10AM-11AM; 4/28/2021, 10AM-11AM; 4/5/2021, 7PM-8PM.
Ten un excelente fin de semana,
Alyssa