Stepping Stones News 6-3-22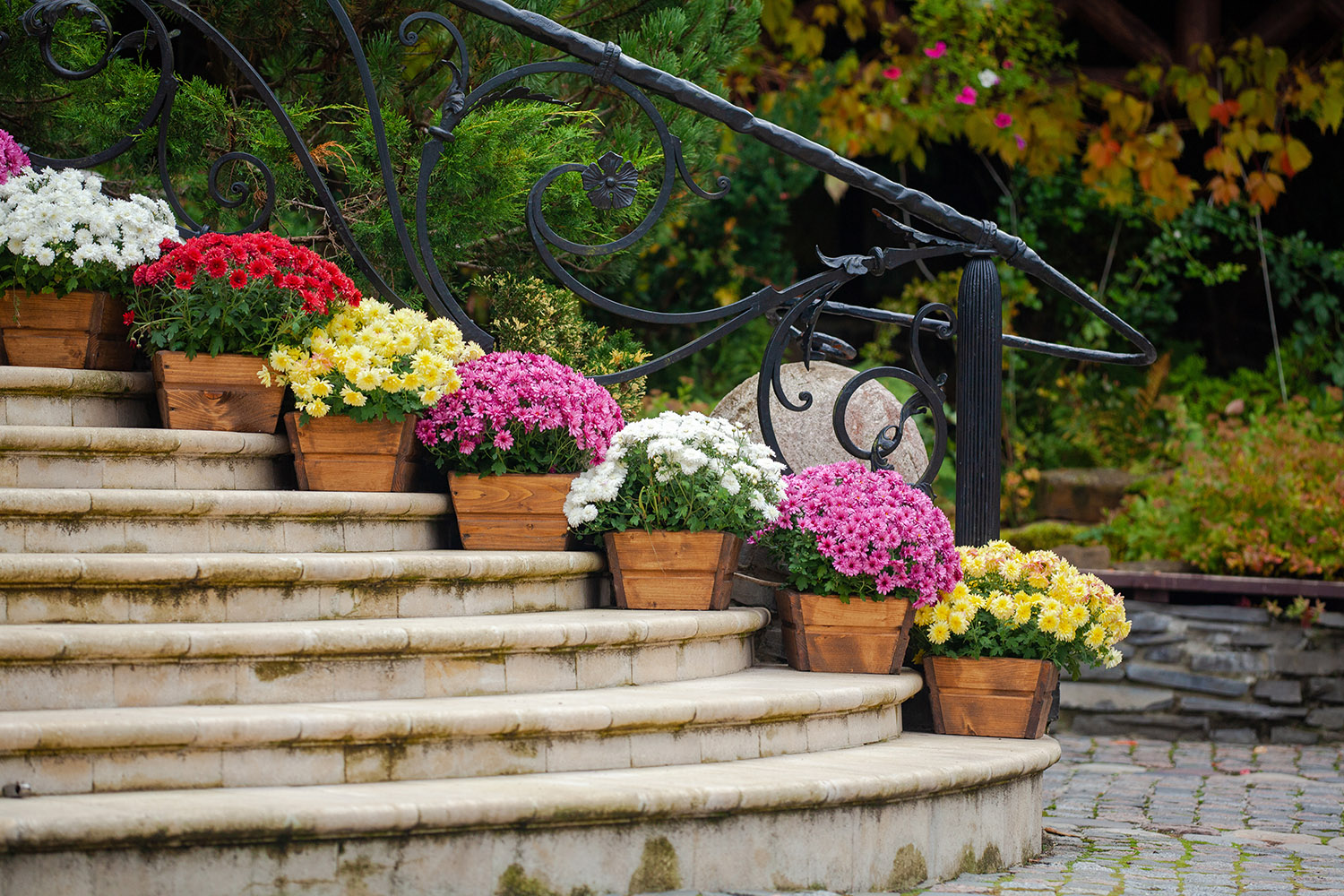 ---
Hello Families,
It's been a busy week! A group of our elementary children went on the first Going Out since the beginning of the pandemic, to pack meals for Feed My Starving Children; another group sorted Xcel Energy Kits for donation; Pride flags were created; and we had one of our most well-attended Cornerstone Cafes ever!
Pickup Line
A friendly reminder that the pickup line at the end of the day works best when it is one lane in and one lane out. Please do not pull around to the front of the line - if you need to pick up your child quickly, please park and walk in. Please also note that staff who leave at 4:00 typically park in the upper lot; please do not block parked cars there. Thank you!
March for Our Lives
Children from both Upper Elementary classes are organizing walkouts to protest gun violence this coming Tuesday and Friday, both at 2:00. While only UE children are participating, parents and family members from the entire community are invited to join. Join us on the recess field at 2:00, wearing orange if you can, and we will walk together to White Bear Ave. Please email the children at logcabinnews@gmail.com if you have any questions or would like to attend.
Elementary Summer Program
We have a few spots left for children in our summer program, July 5-August 12. If you are interested in having your child attend and are not already registered, please let me know as soon as possible.
Summer Insects
It's summer insect season in Minnesota! The children spend a good amount of time outside each day; we encourage you to check your child for ticks and other wildlife when they come home.
SPARK Early Childhood Education Initiative
The St. Paul All Ready for Kindergarten initiative is looking to place equitable access to early learning opportunities on the ballot in this November's election. To learn more, visit https://www.sparksaintpaul.org. If you are a St. Paul resident and would like to sign the petition, please contact Cornerstone parent Sarah Stocco.
We hope to see you at our ice cream social next Friday! Look for reminders and more information in your inbox early next week.
Have a great weekend,
Alyssa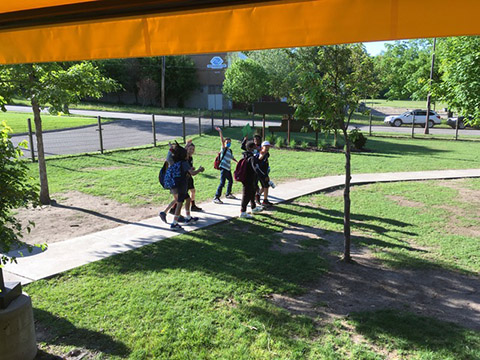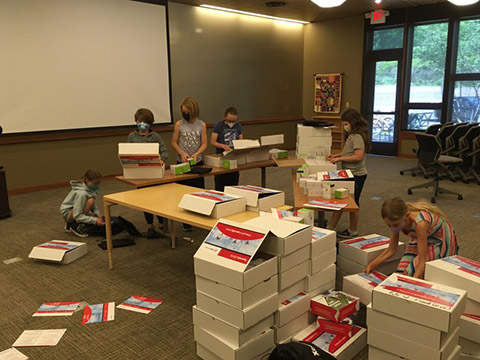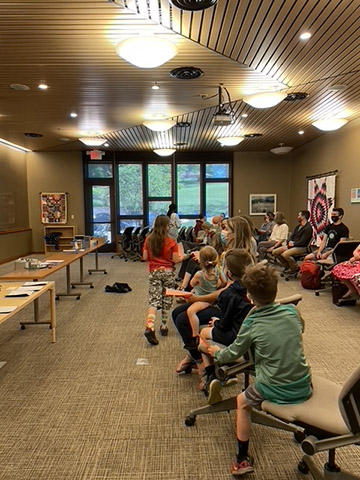 Hola familias,
¡Ha sido una semana ocupada! Un grupo de nuestros niños de primaria participó en el primer Salir desde el comienzo de la pandemia, para empacar comidas para Feed My Starving Children; otro grupo clasificó Xcel Energy Kits para donación; Se crearon banderas del orgullo; ¡y tuvimos uno de nuestros Cornerstone Cafés más concurridos!
Línea de recogida
Un recordatorio amistoso de que la línea de recogida al final del día funciona mejor cuando hay un carril de entrada y otro de salida. No se detenga al frente de la fila; si necesita recoger a su hijo rápidamente, estacione y camine. Tenga en cuenta también que el personal que sale a las 4:00 generalmente se estaciona en el estacionamiento superior; por favor no bloquee los autos estacionados allí. ¡Gracias!
Marcha por Nuestras Vidas
Los niños de ambas clases de Upper Elementary están organizando huelgas para protestar contra la violencia armada el próximo martes y viernes, ambas a las 2:00. Si bien solo participan los niños de UE, los padres y familiares de toda la comunidad están invitados a unirse. Únase a nosotros en el campo de recreo a las 2:00, vestido de naranja si puede, y caminaremos juntos hasta White Bear Ave. Envíe un correo electrónico a los niños a logcabinnews@gmail.com si tiene alguna pregunta o desea asistir.
Programa de verano de primaria
Nos quedan algunos lugares para niños en nuestro programa de verano, del 5 de julio al 12 de agosto. Si está interesado en que su hijo asista y aún no está registrado, hágamelo saber lo antes posible.
Insectos de verano
¡Es la temporada de insectos de verano en Minnesota! Los niños pasan una buena cantidad de tiempo al aire libre cada día; lo alentamos a que revise a su hijo en busca de garrapatas y otros animales salvajes cuando regresen a casa.
Iniciativa de Educación de la Primera Infancia SPARK
La iniciativa St. Paul All Ready for Kindergarten busca colocar el acceso equitativo a las oportunidades de aprendizaje temprano en la boleta electoral en las elecciones de noviembre. Para obtener más información, visite https://www.sparksaintpaul.org. Si es residente de St. Paul y desea firmar la petición, comuníquese con una madre de Cornerstone, Sarah Stocco.
¡Esperamos verte en nuestro helado social el próximo viernes! Busque recordatorios y más información en su bandeja de entrada a principios de la próxima semana.
Ten un excelente fin de semana,
Alyssa