Stepping Stones News 5-7-21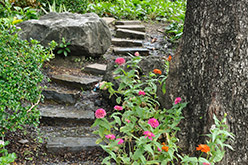 ---
Hello Families,
It's been another beautiful week at Cornerstone! The freedom to choose where to work is one of my favorite aspects of Montessori, and our environments lend themselves perfectly to a free-flowing experience for the children. Enjoy the photos this week of children at work.
Covid Policy Changes
As you are all likely aware, Governor Walz yesterday announced upcoming changes to Minnesota's Covid guidelines. The Safe Learning Plan will be in place through the end of the year, in accordance with the Department of Education. However, we are making a change to our outdoor masking policy: children will be able to remove their masks when they are outside working or in a lesson. We will continue to have children masked during recess, due to the mixing of environments and the frequency with which they are in close proximity. During recess, we will offer frequent mask breaks, especially as the weather continues to improve.
Covid Vaccination Clinic at Cornerstone!
I am so excited to announce that we will host a vaccination clinic for children over 12 years old, pending federal approval, and families on May 17. An email will come early next week with more details, including the time. We hope you will bring your older children, as well as your 5th/6th years who are eligible. The second round of doses will also be provided at Cornerstone, on June 7.
Covid Testing
We will be happy to accept your Vault at Home Covid tests, in their biohazard bags, on Thursday, May 13, this week.
In-Service Day - Friday, May 14
A reminder that there will be no school on Friday, as the staff engages in professional development and classroom preparation.
East Side Barbecue
The Horn of Africa Community of USA is hosting a free barbecue cookout tomorrow, May 8, 2-6pm. Come by 245 Ruth Street for a meal!
Have a nice weekend,
Alyssa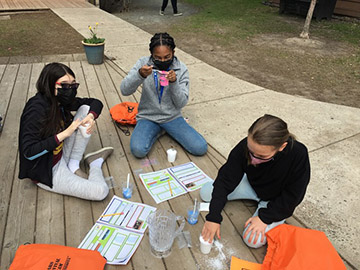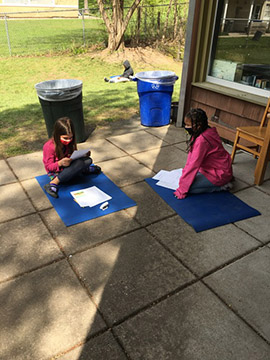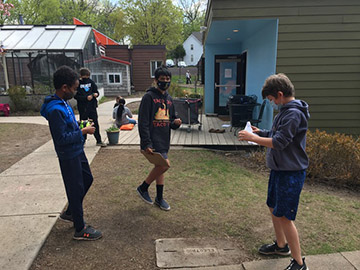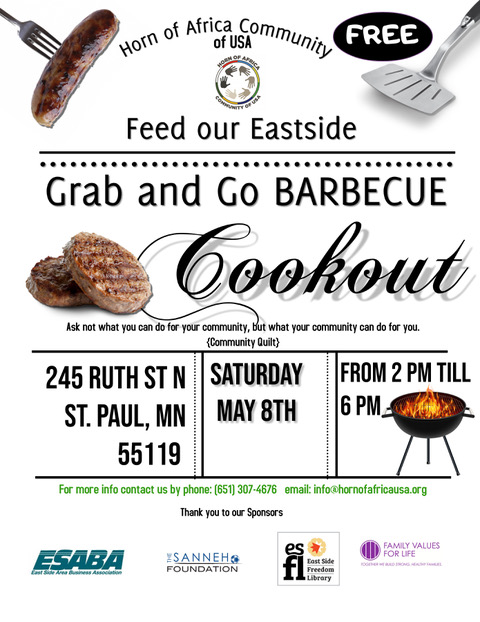 Hola familias,
¡Ha sido otra hermosa semana en Cornerstone! La libertad de elegir dónde trabajar es uno de mis aspectos favoritos de Montessori, y nuestros entornos se prestan perfectamente a una experiencia fluida para los niños. Disfruta de las fotos de esta semana de niños trabajando.
Cambios en la política de Covid
Como probablemente sabrán, el gobernador Walz anunció ayer los próximos cambios a las pautas de Covid de Minnesota. El Plan de Aprendizaje Seguro estará vigente hasta fin de año, de acuerdo con el Departamento de Educación. Sin embargo, estamos haciendo un cambio en nuestra política de enmascaramiento al aire libre: los niños podrán quitarse las máscaras cuando estén afuera trabajando o en una lección. Seguiremos teniendo niños enmascarados durante el recreo, debido a la mezcla de ambientes y la frecuencia con la que están cerca. Durante el recreo, ofreceremos descansos frecuentes para las mascarillas, especialmente a medida que el clima continúa mejorando.
Clínica de vacunación Covid en Cornerstone!
Estoy muy emocionado de anunciar que organizaremos una clínica de vacunación para niños mayores de 12 años, pendiente de aprobación federal, y familias el 17 de mayo. A principios de la próxima semana llegará un correo electrónico con más detalles, incluida la hora. Esperamos que traiga a sus hijos mayores, así como a los de quinto/sexto grado que son elegibles. La segunda ronda de dosis también se proporcionará en Cornerstone, el 7 de junio.
Prueba de Covid
Estaremos encantados de aceptar sus pruebas de Covid de Vault at Home, en sus bolsas de riesgo biológico, el jueves 13 de mayo de esta semana.
Día de servicio: viernes 14 de mayo
Un recordatorio de que no habrá clases el viernes, ya que el personal participa en el desarrollo profesional y la preparación del aula.
Barbacoa del lado este
La Comunidad del Cuerno de África de EE. UU. Está organizando una barbacoa al aire libre gratuita mañana, 8 de mayo, de 2 a 6 p.m. ¡Pase por 245 Ruth Street para comer!
Ten un buen fin de semana,
Alyssa