Stepping Stones News 3-31-23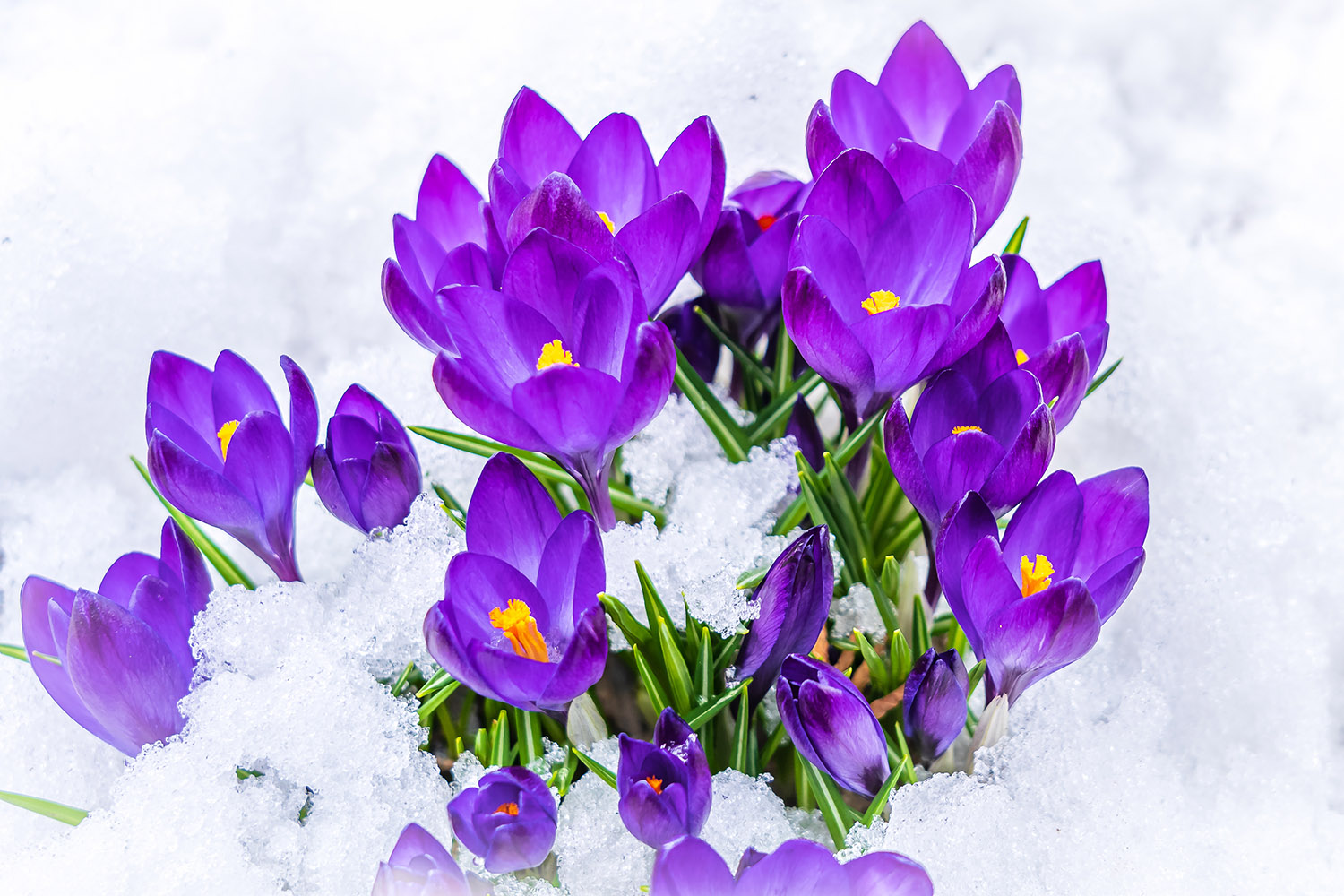 ---
Hello Families,
I promised a short Stepping Stones this week, but there's just too much going on! Please note there will be no Stepping Stones next week due to spring break.
Cornerstone in the News!
We are thrilled to share that the Lower Elementary children made the front page of Sunday's Pioneer Press! A nice, long article describes the work the children have done this winter with Urban Roots. Please note there are different photos in the online article as in the print version (attached).
Last Day for Lottery
Today is the last day to submit an application for the CMES lottery. If you have children, friends, neighbors, etc., who would like to enroll in K-6th grade next year, please make sure an application is submitted by the end of the day. Please note this is for children who are not currently enrolled only - children who already are at Cornerstone do not need to do anything to retain your spot for next year.
Free Books & Educational Materials
This coming Monday and Tuesday, please stop by Johnson High School to gather free books, reading materials, and other learning activities. The attached flyer has more information!
Upper Elementary Field Trip
The Upper Elementary children will be going on a trip April 14 to see Pilobolus, an internationally renowned dance company, at the Northrop Auditorium. The bus will leave Cornerstone by 9:30 and return by 12:00.
MCA Assessments
A reminder that MCAs begin for 3rd-6th grade children after spring break. The schedule, participation guide, and more can be found on our website under Parent Guide to CMES Assessments. If you would like to opt your child out of the tests, please submit the necessary paperwork before April 11.
Summer Opportunity Fair
Our friends at the Conway Center will be hosting a summer program fair on May 7 at 12:00. Please join them for food, fun, entertainment, and activities, and to learn about summer opportunities for children 0-18. The event will be at the Conway Rec Center Dome at 2090 Conway Street.
We have also assembled a list of programs for children in the area (some of these programs do carry fees):
Summer at Sanneh (Conway Center)
STEPS Program (University of St. Thomas, for girls in 6th grade)
Lavner Camps (STEM camps at Macalester College)
Thirty Thousand Feet (art programs on the East Side)
Have a nice week and we will see you on April 10!
Alyssa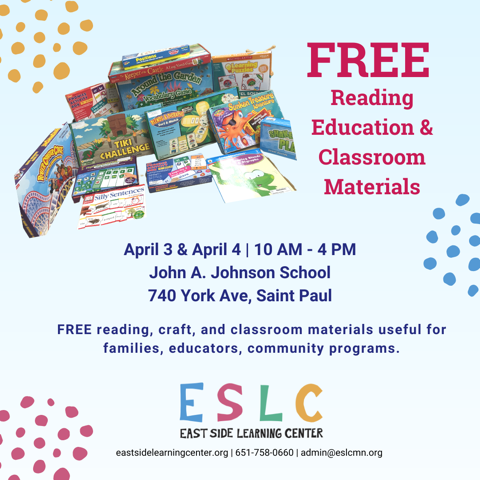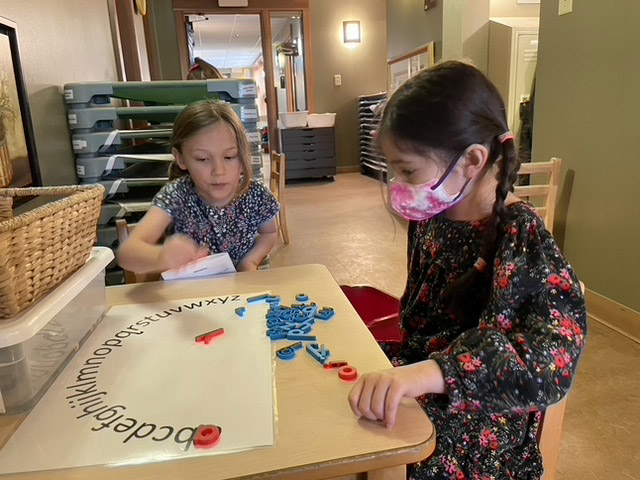 Hola familias,

Prometí un pequeño Stepping Stones esta semana, ¡pero están sucediendo demasiadas cosas! Tenga en cuenta que no habrá Stepping Stones la próxima semana debido a las vacaciones de primavera.

¡Cornerstone en las noticias! ¡Estamos encantados de compartir que los niños de Lower Elementary llegaron a la portada de Pioneer Press del domingo! Un bonito y largo artículo describe el trabajo que los niños han hecho este invierno con Urban Roots. Tenga en cuenta que hay fotos diferentes en el artículo en línea que en la versión impresa (adjunta).

Último día de lotería Hoy es el último día para enviar una solicitud para la lotería CMES. Si tiene hijos, amigos, vecinos, etc., a quienes les gustaría inscribirse en los grados K-6 el próximo año, asegúrese de antes del final del día. Tenga en cuenta que esto es solo para niños que no están inscritos actualmente: los niños que ya están en Cornerstone no necesitan hacer nada para conservar su lugar para el próximo año.

Libros y materiales educativos gratuitos El próximo lunes y martes, pase por Johnson High School para obtener libros gratuitos, materiales de lectura y otras actividades de aprendizaje. ¡El folleto adjunto tiene más información!

Excursión de Upper Elementary Los niños de Upper Elementary realizarán un viaje el 14 de abril para ver a Pilobolus, una compañía de danza de renombre internacional, en el Auditorio de Northrop. El autobús saldrá de Cornerstone a las 9:30 y regresará a las 12:00.

Evaluaciones MCA Un recordatorio de que los MCA comienzan para los niños de 3-6 grado después de las vacaciones de primavera. El horario, la guía de participación y más se pueden encontrar en nuestro sitio web en Parent Guide to CMES Assessments. Si desea excluir a su hijo de las pruebas, envíe la documentación necesaria antes del 11 de abril.
Feria de oportunidades de verano Nuestros amigos del Conway Center organizarán una feria de programas de verano el 7 de mayo a las 12:00. Únase a ellos para disfrutar de comida, diversión, entretenimiento y actividades, y para conocer las oportunidades de verano para niños de 0 a 18 años. El evento será en el Conway Rec Center Dome en 2090 Conway Street.

También hemos reunido una lista de programas para niños en el área (algunos de estos programas tienen tarifas):
Verano en Sanneh (Conway Center)
Programa STEPS (Universidad de St. Thomas, para niñas de 6 grado)
Lavner Camps (campamentos STEM en Macalester College)
Educación Comunitaria de St. Paul
Thirty Thousand Feet (programas de arte en el East Side)
¡Que tengáis una buena semana y nos vemos el 10 de abril!
Alyssa