Stepping Stones News 9-23-22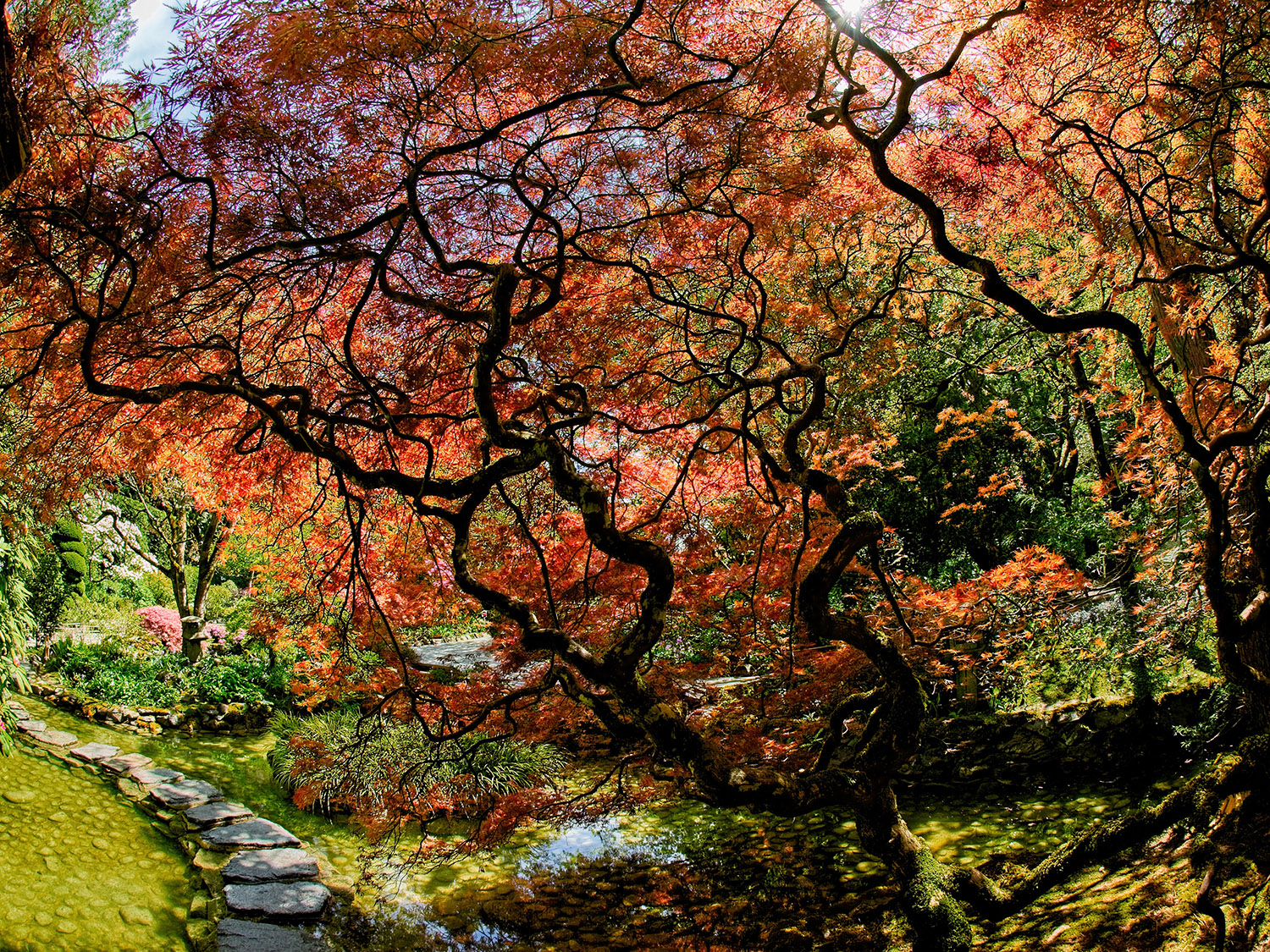 ---
Dear Families,
With the autumnal equinox we also got a taste of autumnal weather! Today was the first indoor recess for some of the classes and we hope that it will be the last for at least a few more weeks. This week we also had some lovely presentations from the children. Some of you were able to join us for the Peace Day celebration on Wednesday, which we so appreciated, and today the Forest 6th years shared with their classmates some of the foundations of the Montessori environment. A few photos of Peace Day are attached and today's Forest skits can be found here and here (part 1 and part 2).
Observations & Conferences
We are only a few weeks in and it is already time to think about observations and conferences. We are very happy to welcome guests into Cornerstone this year! Signups for classroom observations and conferences (November 3-4) will be emailed to you directly in the next few weeks. Please keep an eye on your inbox for both opportunities.
Sixth Year Portraits
For those of you who have already had children graduate from Cornerstone, Lindsay reached out to coordinate returning 6th year portraits to you and your children. We would so appreciate if you can come in to collect them when you drop off your younger children in the morning. Thank you!
Car Lines - Arrival and Dismissal
It is no secret that the car lines at the beginning and end of the day are long. We are actively thinking of solutions and ask that, in the meantime, please pull up further down the curb so that we can accommodate more children entering and exiting vehicles safely. If you have any excellent ideas, please send them our way, as well!
COMPAS Art Program
You may recall that we are introducing some special activities to the elementary classrooms for enrichment and to allow the teachers time to collaborate and prepare. Our first activity will be this Thursday afternoon! We are excited to welcome back the COMPAS artists for a series of regular, monthly lessons with the children and look forward to seeing what the children create.
Have a nice weekend,
Alyssa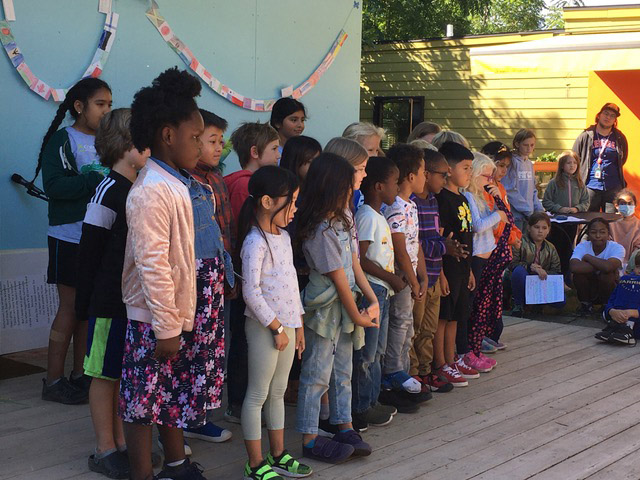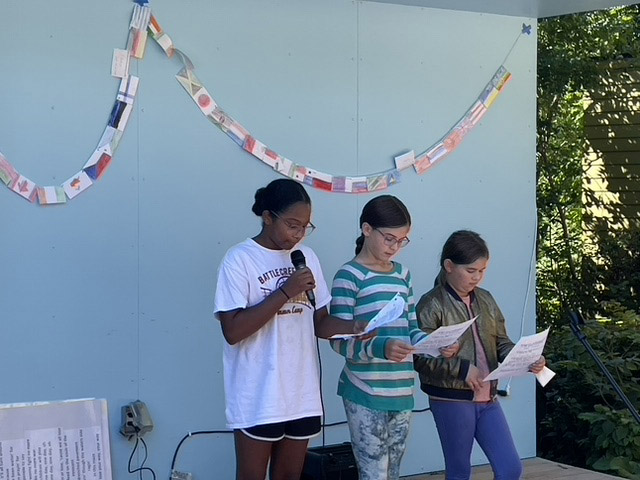 Queridas familias,
¡Con el equinoccio de otoño también probamos el clima otoñal! Hoy fue el primer recreo bajo techo para algunas de las clases y esperamos que sea el último por al menos unas semanas más. Esta semana también tuvimos algunas hermosas presentaciones de los niños. Algunos de ustedes pudieron unirse a nosotros para la celebración del Día de la Paz el miércoles, que tanto apreciamos, y hoy los de 6.º año de Forest compartieron con sus compañeros de clase algunos de los fundamentos del entorno Montessori. Se adjuntan algunas fotos del Día de la Paz y las representaciones de Forest de hoy se pueden encontrar aquí y aquí (parte 1 y parte 2).
Observaciones y conferencias
Llevamos solo unas pocas semanas y ya es hora de pensar en observaciones y conferencias. ¡Estamos muy contentos de dar la bienvenida a los invitados a Cornerstone este año! Las inscripciones para observaciones en el aula y conferencias (3 y 4 de noviembre) se le enviarán por correo electrónico directamente en las próximas semanas. Esté atento a su bandeja de entrada para ambas oportunidades.
Retratos de sexto año
Para aquellos de ustedes que ya han tenido hijos que se graduaron de Cornerstone, Lindsay se acercó para coordinar la devolución de retratos de sexto año para ustedes y sus hijos. Apreciaríamos mucho si puede venir a recogerlos cuando deje a sus hijos más pequeños por la mañana. ¡Gracias!
Líneas de Coches - Llegada y Salida
No es ningún secreto que las filas de autos al principio y al final del día son largas. Estamos pensando activamente en soluciones y le pedimos que, mientras tanto, estacione más abajo en la acera para que podamos acomodar a más niños que entran y salen de los vehículos de manera segura. Si tiene ideas excelentes, ¡envíelas también!
Programa de Arte COMPAS
Puede recordar que estamos introduciendo algunas actividades especiales en las aulas de primaria para enriquecer y permitir que los maestros tengan tiempo para colaborar y prepararse. ¡Nuestra primera actividad será este jueves por la tarde! Estamos emocionados de dar la bienvenida nuevamente a los artistas de COMPAS para una serie de lecciones mensuales regulares con los niños y esperamos ver lo que crean los niños.
Qué tenga un buen fin de semana,
Alyssa