Stepping Stones News 1-29-21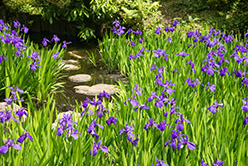 ---
Dear Families,
This is the third January on record during which the Twin Cities never dipped below 0 degrees. A far cry from the -55 degree windchill it was three years ago today.
Stone Soup Tomorrow
We'll likely have some snow tomorrow, even with the warm temperatures, making this the perfect opportunity to make some soup and watch The Lorax with the Cornerstone community. You received yesterday a list of events and the necessary links to participate - please let us know if you need the email resent. We hope to see you at 2:00 or 4:00!
Screenagers Discussion Thursday
For those who watched Screenagers this month, CMES elementary-trained staff will lead a discussion of the film at 5:30pm on February 4 (next Thursday). Click here to join the conversation.
Material Distribution
Our next material/packet pickup day is next Friday, February 5, between 11:00 and 5:30. We would appreciate if you can return any folders that may still be in your home. Thank you for your support with these days.
February 12 & 15
Looking a few weeks ahead, there will be no school or childcare on Friday, February 12, or Monday, February 15. February 12 is an in-service/professional development day for our staff and February 15 is Presidents' Day.
See you tomorrow for Stone Soup!
Alyssa
Queridas familias,
Este es el tercer enero registrado durante el cual las Ciudades Gemelas nunca bajaron de 0 grados. Muy lejos de la sensación térmica de -55 grados que era hoy hace tres años.
Stone Soup Tomorrow
Es probable que mañana tengamos algo de nieve, incluso con las temperaturas cálidas, por lo que esta es la oportunidad perfecta para hacer sopa y ver The Lorax con la comunidad de Cornerstone. Ayer recibió una lista de eventos y los enlaces necesarios para participar; háganos saber si necesita que le reenvíen el correo electrónico. ¡Esperamos verte a las 2:00 o 4:00!
Debate de Screenagers jueves
Para aquellos que vieron Screenagers este mes, el personal capacitado en primaria de CMES dirigirá una discusión sobre la película a las 5:30 pm el 4 de febrero (el próximo jueves). Haz clic aquí para unirte a la conversación.
Distribución de material
Nuestro próximo día de recogida de material / paquete es el próximo viernes 5 de febrero entre las 11:00 y las 5:30. Le agradeceríamos que nos devolviera las carpetas que aún pueda haber en su hogar. Gracias por su apoyo en estos días.
12 y 15 de febrero
Mirando algunas semanas hacia adelante, no habrá escuela ni cuidado de niños el viernes 12 de febrero o el lunes 15 de febrero. El 12 de febrero es un día de desarrollo profesional / en servicio para nuestro personal y el 15 de febrero es el Día de los Presidentes.
¡Nos vemos mañana para Stone Soup!
Alyssa