Stepping Stones News 9-16-22
---
Happy Friday!
We've just completed our first full week and it already feels like school is well underway. This has been the smoothest start of the year by far, in my 4+ years here at Cornerstone. We so appreciate all you've done to facilitate easy drop offs and pick ups, your patience with some bus jitters, and your open communication with your children's needs and wants in these early days.
Parent Partnership
Hopefully you received an email earlier this week about the upcoming parent activities. It was great to see so many families at Cornerstone Cafe this morning! As a reminder, our first Parent Partnership is this coming Monday, September 19, at 5:30. We will provide food for the children and childcare - please RSVP as soon as possible to reception@mtcm.org so that we can be prepared for your children. You are also welcome to join us at 5:00 to review CMES' MCA scores.
UN Peace Day
In addition, the United Nations International Day of Peace is Wednesday, September 21. The elementary children will have songs and poems to share with the community at 11:15, on the Marsh porch.
Clothing for All Weather
With the autumnal equinox approaching, we will shortly start to see fewer warm days. Please encourage your children to wear clothing that is suitable for all weather. Children of all ages benefit from having extra clothes available to them during the day: if you haven't already, please send your child with a bag of labeled clothing they can change into if they get wet or dirty.
As always, please don't hesitate to reach out if you have any questions.
Have a wonderful weekend,
Alyssa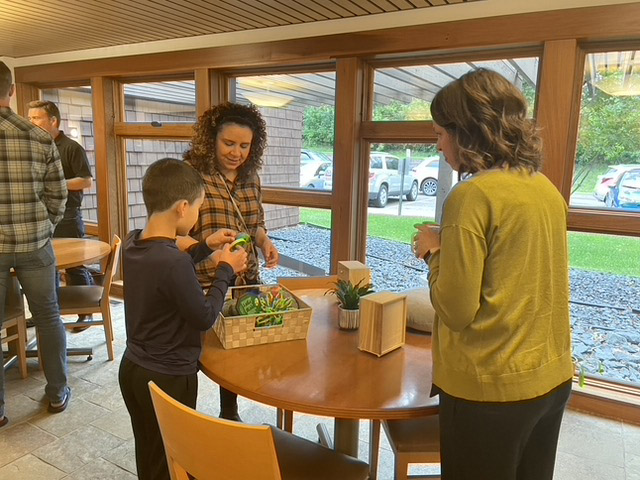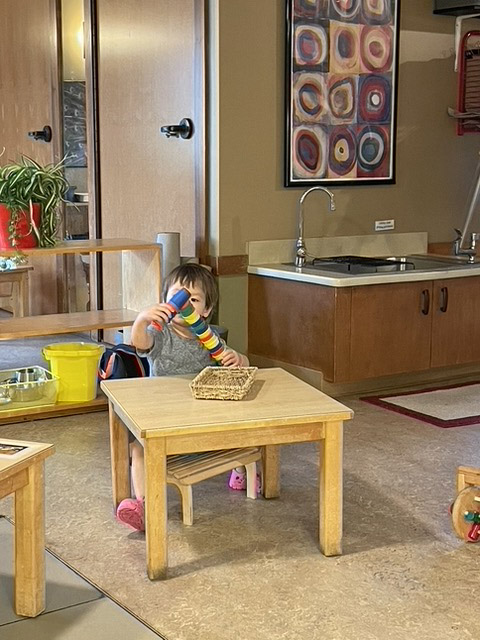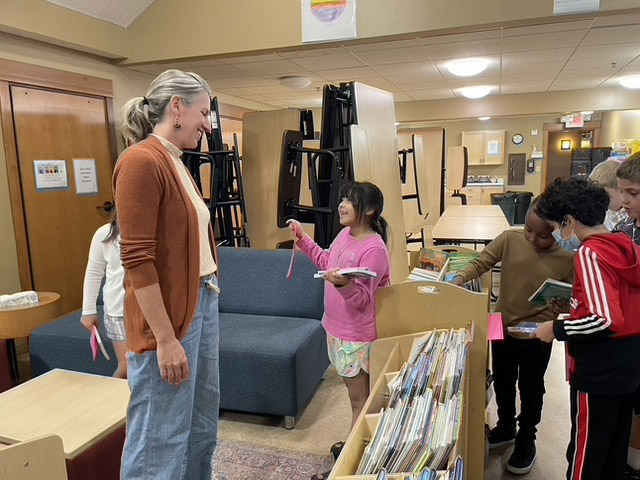 ¡Feliz viernes!
Acabamos de completar nuestra primera semana completa y ya parece que la escuela está en marcha. Este ha sido el comienzo de año más tranquilo por mucho, en mis más de 4 años aquí en Cornerstone. Agradecemos mucho todo lo que ha hecho para facilitar la facilidad para dejar y recoger a los niños, su paciencia con algunos nervios en el autobús y su comunicación abierta con las necesidades y deseos de sus hijos en estos primeros días.
Asociación de padres
Esperamos que haya recibido un correo electrónico a principios de esta semana sobre las próximas actividades para padres. ¡Fue genial ver a tantas familias en Cornerstone Cafe esta mañana! Como recordatorio, nuestra primera Asociación de Padres es el próximo lunes 19 de septiembre a las 5:30. Proporcionaremos comida para los niños y cuidado de niños. Confirme su asistencia lo antes posible a reception@mtcm.org para que podamos estar preparados para sus hijos. También puede unirse a nosotros a las 5:00 para revisar los puntajes de MCA de CMES.
Día de la paz de la ONU
Además, el Día Internacional de la Paz de las Naciones Unidas es el miércoles 21 de septiembre. Los niños de primaria tendrán canciones y poemas para compartir con la comunidad a las 11:15, en el porche de Marsh.
Ropa para todo clima
A medida que se acerca el equinoccio de otoño, pronto comenzaremos a ver menos días cálidos. Por favor anime a sus hijos a usar ropa adecuada para todo clima. Los niños de todas las edades se benefician de tener ropa adicional disponible durante el día: si aún no lo ha hecho, envíe a su hijo con una bolsa de ropa etiquetada para que pueda cambiarse si se moja o se ensucia.
Como siempre, no dude en comunicarse si tiene alguna pregunta.
Tener un maravilloso fin de semana,
Alyssa