Stepping Stones News 5-6-22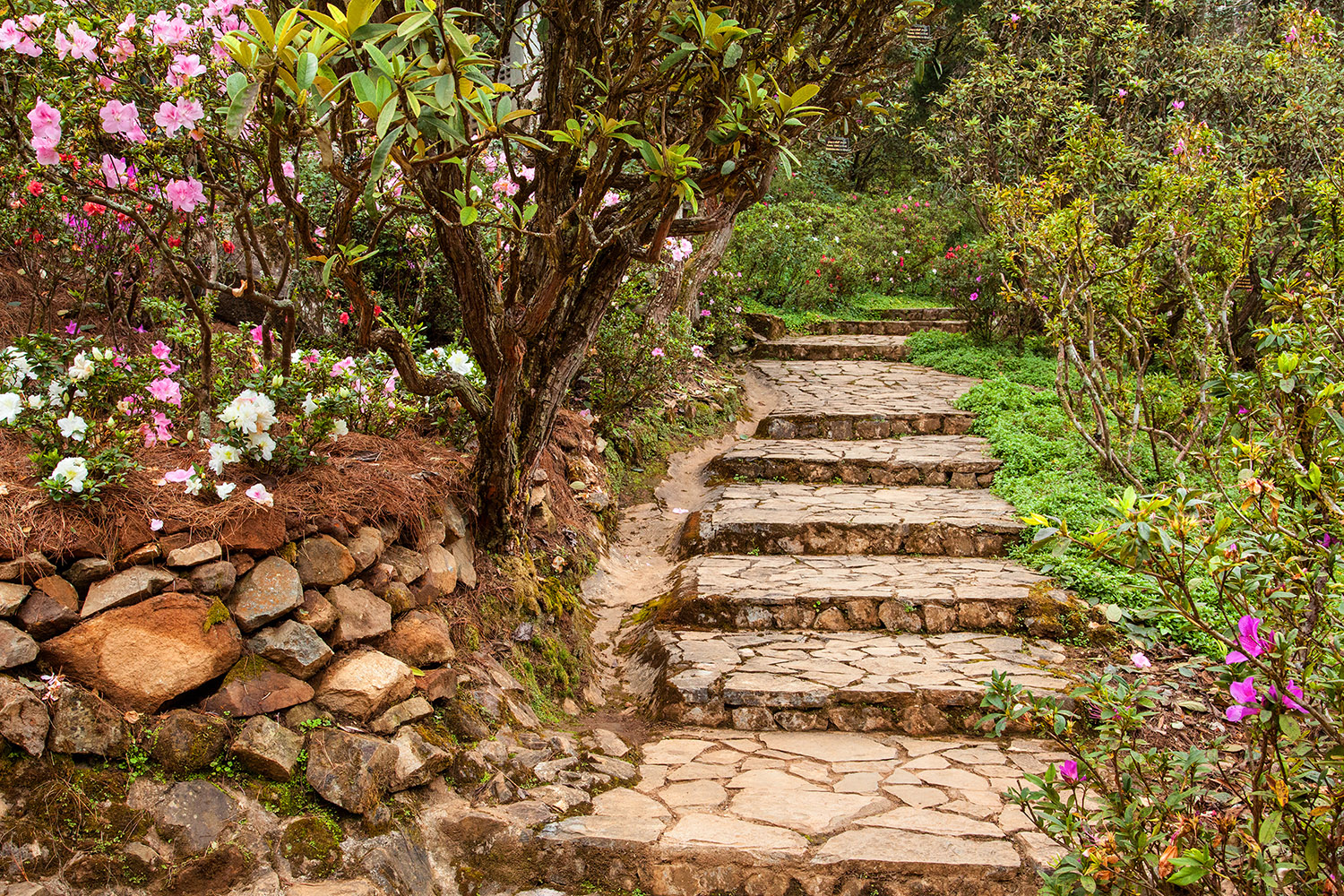 ---
Dear Families,
Spring has finally sprung! It has been beyond nice to eat and work outside again. The geese and duck eggs have hatched and goslings and ducklings are welcome visitors to the school yard. In Upper Elementary, one child even used the goslings to follow on from a lesson about area and perimeter! The 3rd graders and kindergarteners have also been visiting the classrooms in anticipation of flying up to the next level. Big work with older children is an exciting introduction to Lower and Upper Elementary!
May 13 - No School
A reminder that next Friday, May 13, is our final in-service day of the school year. There will be no school, as the staff do some spring cleaning and professional development.
Xcel Energy Kits
We hope you appreciated the unexpected box of lightbulbs your child brought home earlier this week! Please return any of the items from the two Xcel Energy Saving kits that you aren't able to use. Upper Elementary children will work with our facilities team to identify any items that we can use here at school and will conduct research to identify organizations that will welcome our donations!
CMES T-Shirts
A reminder that orders for Cornerstone t-shirts are due by next Friday. You can click here to fill out the form online or use the paper copy sent home yesterday. T-shirts are $12 apiece and no one will be denied one for lack of funds.
Upper Elementary Permission Slips
Upper Elementary children brought home permission slips last week for two end of year activities: an outdoor adventure day at YMCA Camp Ihduhapi on May 24 and our annual Family Tree puberty talk on May 11. The Family Tree letter needs only to be returned if your child will not participate.
Have a beautiful weekend,
Alyssa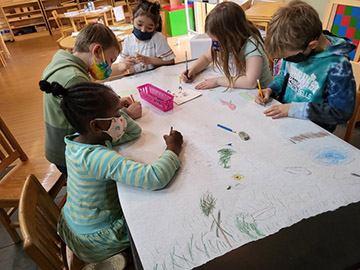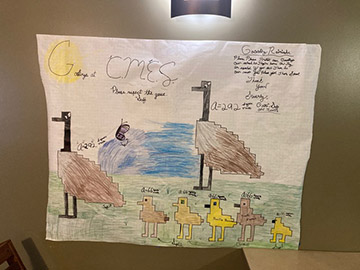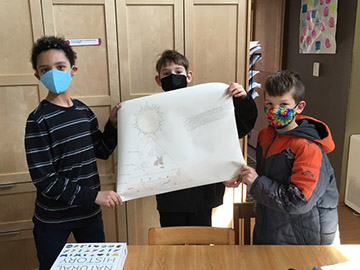 Queridas familias,
¡Por fin ha llegado la primavera! Ha sido más que agradable comer y trabajar al aire libre de nuevo. Los huevos de gansos y patos han eclosionado y los pollitos y patitos son bienvenidos al patio de la escuela. ¡En Upper Elementary, un niño incluso usó los pichones para seguir una lección sobre el área y el perímetro! Los alumnos de 3er grado y de kínder también han estado visitando las aulas con la expectativa de pasar al siguiente nivel. ¡El gran trabajo con niños mayores es una introducción emocionante a Lower y Upper Elementary!
13 de mayo - No hay clases
Un recordatorio de que el próximo viernes 13 de mayo es nuestro último día de servicio del año escolar. No habrá escuela, ya que el personal realiza una limpieza de primavera y desarrollo profesional.
Kits de energía Xcel
¡Esperamos que haya apreciado la inesperada caja de bombillas que su hijo trajo a casa a principios de esta semana! Devuelva cualquiera de los artículos de los dos kits de ahorro de energía Xcel que no pueda usar. ¡Los niños de Upper Elementary trabajarán con nuestro equipo de instalaciones para identificar cualquier artículo que podamos usar aquí en la escuela y realizarán investigaciones para identificar organizaciones que aceptarán nuestras donaciones!
Camisetas CMES
Un recordatorio de que los pedidos de camisetas de Cornerstone vencen el próximo viernes. Puede hacer clic aquí para completar el formulario en línea o usar la copia en papel que se envió a casa ayer. Las camisetas cuestan $12 cada una ya nadie se le negará una por falta de fondos.
Hojas de permiso de Upper Elementary
Los niños de Upper Elementary trajeron a casa formularios de permiso la semana pasada para dos actividades de fin de año: un día de aventuras al aire libre en YMCA Camp Ihduhapi el 24 de mayo y nuestra charla anual sobre la pubertad de Family Tree el 11 de mayo. La carta de Family Tree solo debe devolverse si su hijo no participará.
Que tengas un hermoso fin de semana,
Alyssa