Stepping Stones News 4-14-23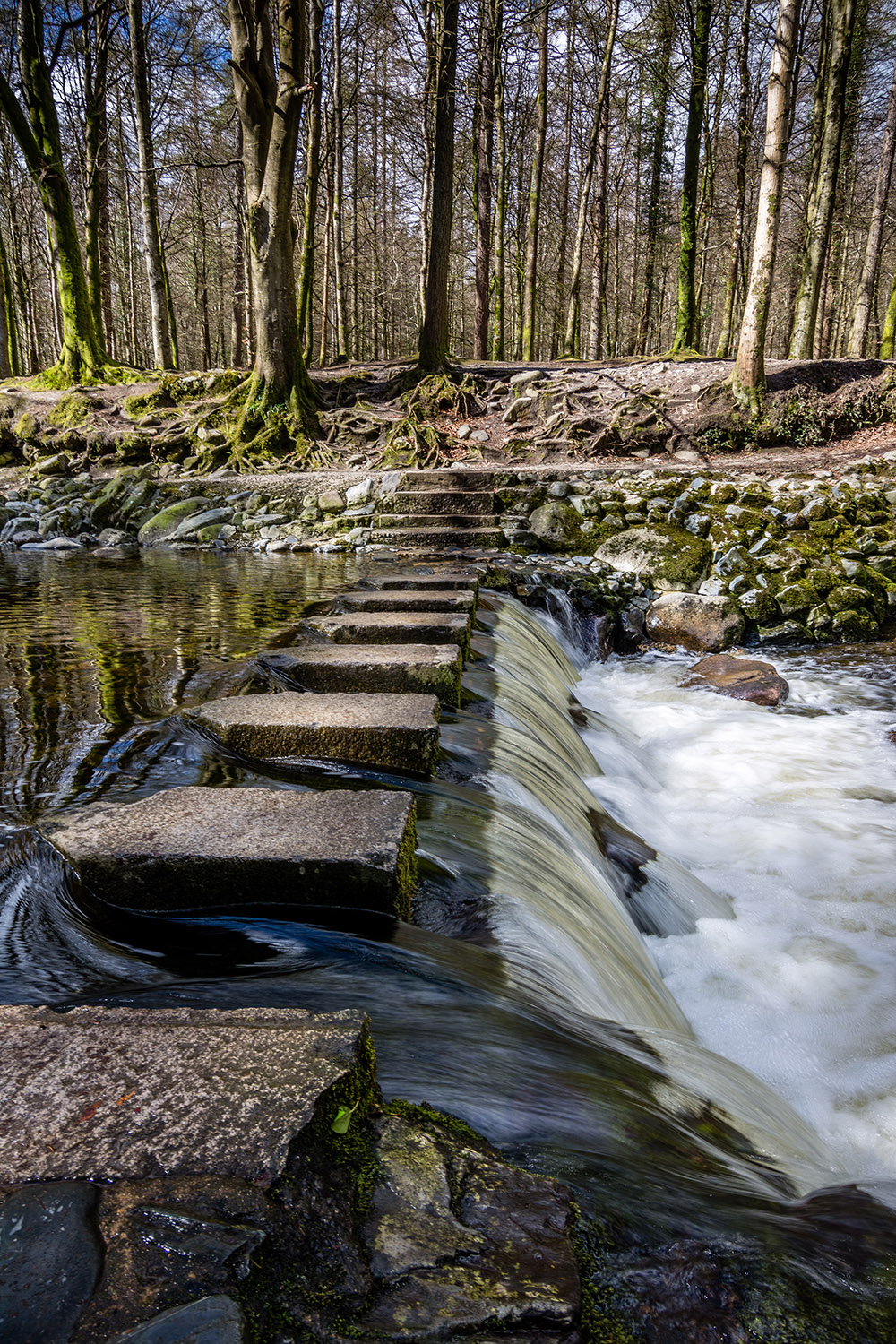 ---
Hello Families!
Enclosed in this issue of Stepping Stones is a photo of one of our third years, Diamanty, holding a Zoom interview with Welsh footballer Jamie Lawrence. Jamie's mother is the Executive Director of the Association Montessori Internationale (and my Children's House trainer!). When word got around our Montessori community that a child was doing independent research on soccer, she was able to be connected directly with a professional player. Diamanty had such a great time talking to Jamie yesterday that her "face hurt because I couldn't stop smiling!" This kind of interest-driven research, and the empowerment that comes with setting up and leading an interview with someone 6 time zones away, is such an amazing opportunity and experience for children, and is one that we are so proud to support here at Cornerstone.
Children Teach Parents - April 24!
It's your turn to learn from your child! Please join us April 24 between 5:30 and 6:30 for our Children Teach Parents Parent Partnership. This is an open house style event - come by anytime during the hour and your child will show you some of their favorite materials from their classroom. Upper Elementary children are invited to remain in their environments and present to all comers; Lower Elementary and Children's House/Toddler children are welcome to circulate through the school, but must remain with their parents.
School Photos
Photos from our retake day at the end of March were sent to families via email yesterday. If your child was at school on March 31, you signed up for them to participate, and you have not received your photos, please let me know.
Montessori Center of Minnesota All Stars Event
Show your support of Montessori Center of Minnesota! Register today to attend Montessori All-Stars, a free virtual fundraising event on Thursday, April 27 at 6:30 p.m. You may also purchase a custom gift box ($75), mailed right to your door, that will connect you to the event and MCM's mission. Thank you to all of our Montessori All-Stars! Your support connects more children, families, teachers-in-training, and community partners to opportunities that would otherwise not be possible. To register for our free virtual viewing and purchase a gift box, please visit montessoricentermn.org/montessoriallstars.
Community Resource Fair Tomorrow
Uplift MN and St. Paul Parks and Rec will have a day full of resources, food, events, and more at the Oxford Community Center tomorrow (April 15). The event takes place 11-1:30; families are especially invited to attend the JKM Student Black History Showcase at 12:30.
Mental Health and Screen Time Summit
If you have concerns about the amount of time your child spends on screens and/or the impact of technology on mental health, please join Debbie Steinberg Kuntz, LMFT, for a free online summit May 15-19. Click here for more information.
Sport and Dance Tickets
Lindsay has tickets to offer for St. Paul Saints games and for Minnesota Vixen women's football! Please reach out if you're interested! In addition, there may be spaces available for the Threads NexGen Youth Development Program summer camp. Please click here to learn more about the program and speak with Lindsay if you'd like to inquire about a space for your child.
The Minnesota Association of Charter Schools is also sponsoring a day at the St. Paul Saints. More information can be found here.
Have a nice weekend,
Alyssa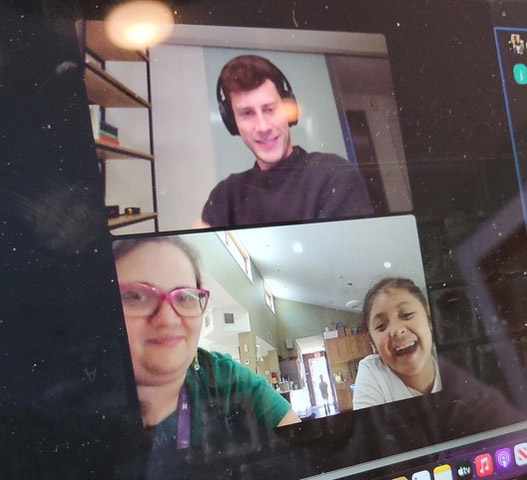 ¡Hola Familias!

En esta edición de Stepping Stones se incluye una foto de uno de nuestros estudiantes de tercer año, Diamanty, quien realiza una entrevista por Zoom con el futbolista galés Jamie Lawrence. La madre de Jamie es la Directora Ejecutiva de la Association Montessori Internationale (¡y mi entrenadora de Children's House!). Cuando se corrió la voz en nuestra comunidad Montessori de que una niña estaba haciendo una investigación independiente sobre el fútbol, pudo conectarse directamente con un jugador profesional. Diamanty se lo pasó tan bien hablando con Jamie ayer que le "dolía la cara porque no podía dejar de sonreír." Este tipo de investigación impulsada por el interés, y el empoderamiento que conlleva organizar y dirigir una entrevista con alguien a 6 zonas horarias de distancia, es una oportunidad y una experiencia increíbles para los niños, y estamos muy orgullosos de apoyar aquí en Cornerstone.

¡Los niños enseñan a los padres - 24 de abril! ¡Es tu turno de aprender de tu hijo! Únase a nosotros el 24 de abril entre las 5:30 y las 6:30 para nuestra Asociación de padres de niños enseñan a los padres. Este es un evento de estilo de casa abierta: venga en cualquier momento durante la hora y su hijo le mostrará algunos de sus materiales favoritos de su salón de clases. Los niños de Upper Elementary están invitados a permanecer en sus entornos y presentes a todos los asistentes; los niños de Lower Elementary y Children's House/Toddler son bienvenidos a circular por la escuela, pero deben permanecer con sus padres.

Escuela Fotos Las fotos de nuestro día de recuperación a fines de marzo se enviaron a las familias por correo electrónico ayer. Si su hijo estaba en la escuela el 31 de marzo, se inscribió para que participara y no ha recibido sus fotos, hágamelo saber.

Evento All Stars del Centro Montessori de Minnesota ¡Muestre su apoyo al Centro Montessori de Minnesota! Regístrese hoy para asistir a Montessori All-Stars, un evento virtual gratuito de recaudación de fondos el jueves 27 de abril a las 6:30 p.m. También puede comprar una caja de regalo personalizada ($75), enviada directamente a su puerta, que lo conectará con el evento y la misión de MCM. ¡Gracias a todos nuestros Montessori All-Stars! Su apoyo conecta a más niños, familias, maestros en formación y socios comunitarios para oportunidades que de otro modo no serían posibles.
Para registrarse para nuestra visita virtual gratuita y comprar una caja de regalo, visite montessoricentermn.org/montessoriallstars.

Feria de recursos comunitarios mañana Uplift MN y St. Paul Parks and Rec tendrán un día lleno de recursos, comida, eventos y más en el Oxford Community Center mañana (15 de abril). El evento tiene lugar 11-1:30; las familias están especialmente invitadas a asistir a la Exhibición de Historia Afroamericana de Estudiantes de JKM a las 12:30.

Cumbre de Salud Mental y Tiempo de Pantalla Si le preocupa la cantidad de tiempo que su hijo pasa frente a las pantallas o el impacto de la tecnología en la salud mental, únase a Debbie Steinberg Kuntz, LMFT, para una cumbre en línea gratuita del 15 al 19 de mayo. Haga clic aquí para más información.

Entradas Deporte y Baile ¡Lindsay tiene boletos para ofrecer para los juegos de St. Paul Saints y para el fútbol femenino de Minnesota Vixen! ¡Comuníquese si está interesado! Además, puede haber espacios disponibles para el campamento de verano del Programa de desarrollo juvenil Threads NexGen. Haga clic aquí para obtener más información sobre el programa y hable con Lindsay si desea consultar sobre un espacio para su hijo.
La Asociación de Escuelas Chárter de Minnesota también está patrocinando un día en St. Paul Saints. Puede encontrar más información aquí.

Qué tenga un buen fin de semana,
Alyssa