Stepping Stones News 9-15-23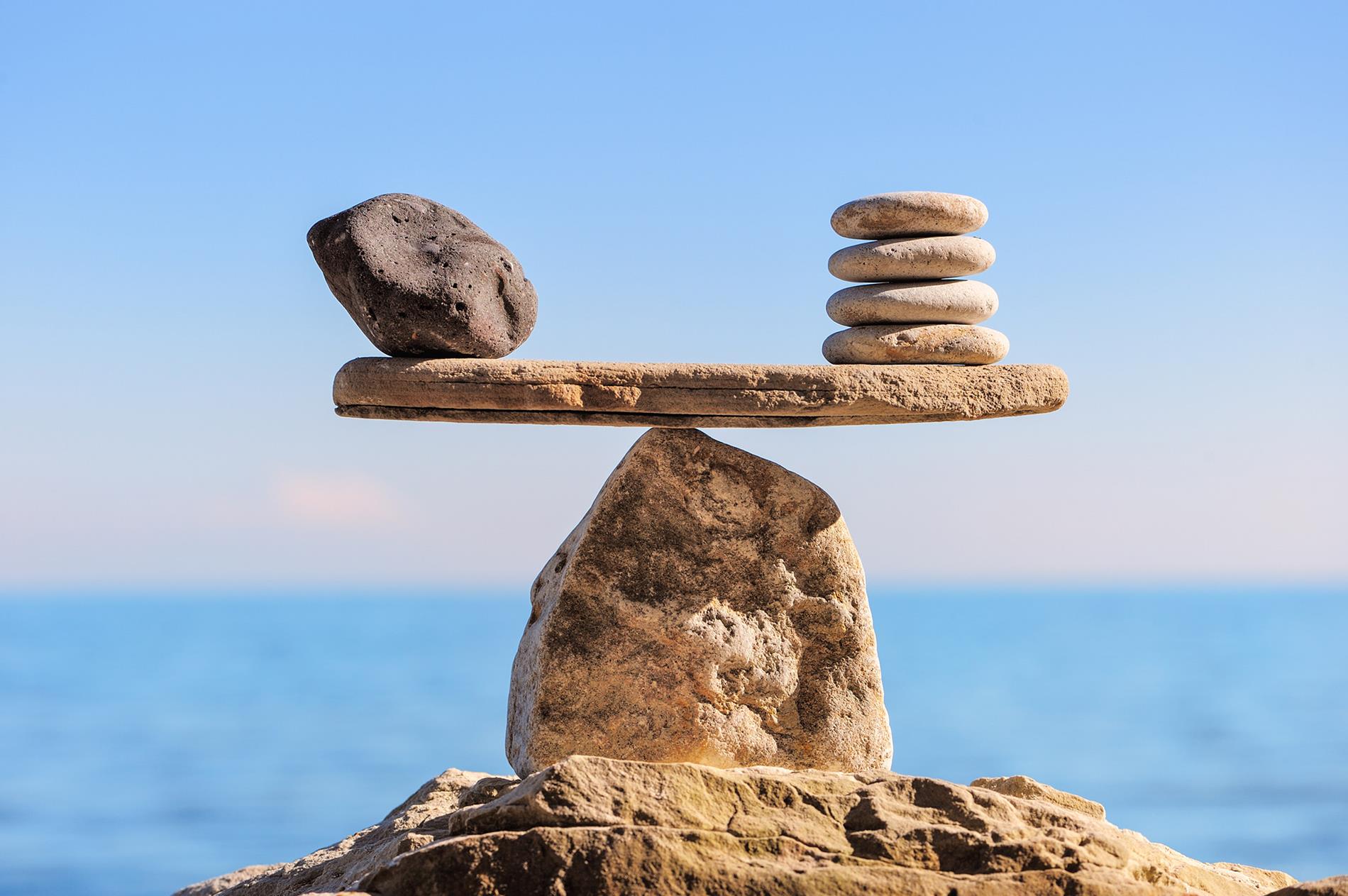 ---
Hello all,
It's been a busy week and a busier one is coming!
Monday - Parent Partnership
Please join us Monday at 5:30 for Montessori 365, an opportunity to hear from your child's guide about what the school day looks like and what you can do at home to support your child's independence. We will have dinner and childcare for the children - please let Daylin know as soon as possible if your children will be in attendance.
You are also welcome to join us at 5:00 for the CMES annual Title I meeting. This is a discussion of the assessments we do at Cornerstone, including the MCAs, and updates about school board activities.
Thursday - International Day of Peace
Please join the elementary children at 11:00 on Thursday morning for their annual International Day of Peace celebration! The children will share songs, poems, and more about this year's theme, Actions for Peace.
Friday - Photo Retake Day & Fall Festival
And if there isn't enough going on, Friday is our photo retake and class photos day and our Fall Festival! There is nothing needed from you for photo day - children who missed the Back to School Fair will be photographed and you will be able to decide whether or not to purchase photos.
The Fall Festival begins at 4:30 and we welcome all families and community members for pizza, face painting, a clothing swap, and more! Please plan to bring or take clothes as you are able! If any families are able to help out with setup or cleanup, we would appreciate the assistance.
Assessments
In addition to all of these in and outside of school events, our internal assessments are underway. Children in K-6th grades are in the midst of FastBridge assessments (more here) and Children's House children who are new to the classroom will begin the EFGo Pro assessment next week. Please let us know if you have any questions about these assessments.
Lead Testing
As described in our back to school email in late August, we are required to complete lead testing in our drinking sources at least every five years. I am pleased to share that none of our sources were found to contain any lead. This information will be posted on our website, as well.
Shoes and Smartwatches
Please help your children remember that shoes must be closed-toe both in the classroom and on the recess field! We also ask for your help in keeping technology at home. Children who bring cellphones or smartwatches to school must leave them at the front desk during the school day. Thank you!
Arrival and Dismissal
The arrival and dismissal routine has gone so much more smoothly this week! We really appreciate your patience and efforts to be timely. Just a few additional reminders on this topic - when you reach the front of the line, please pull all the way to the crosswalk. If your child is one who needs assistance making it to/from the car, please step out of your vehicle and wait where they can see you. This will help us to load/unload more cars safely! In addition, please remember that we are not able to accommodate children who are dropped off before 8:45, unless they are registered for before-care, or who are picked up after the carline ends (usually around 4:10-4:15). We will begin contacting families next week if there are consistent concerns with timeliness on either side of the day.
Just Between Friends Sale
This weekend only is a large consignment sale for children's items in Woodbury. Please click here for more information.
Have a great weekend and we hope to see you at Cornerstone for one of our many events next week!
Alyssa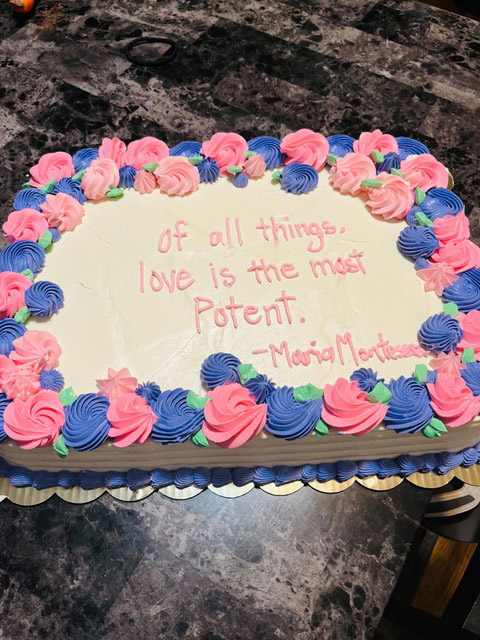 Hola a todos,

¡Ha sido una semana ocupada y se acerca una más ocupada!

Lunes - Asociación de padres
Únase a nosotros el lunes a las 5:30 para Montessori 365, una oportunidad para escuchar al guía de su hijo sobre cómo es el día escolar y qué puede hacer en casa para apoyar la independencia de su hijo. Tendremos cena y cuidado de niños; informe a Daylin lo antes posible si sus hijos asistirán.

También puede unirse a nosotros a las 5:00 para la reunión anual del Título I de CMES. Esta es una discusión sobre las evaluaciones que realizamos en Cornerstone, incluidas las MCA, y actualizaciones sobre las actividades de la junta escolar.

Jueves - Día Internacional de la Paz
¡Únase a los niños de primaria a las 11:00 el jueves por la mañana para su celebración anual del Día Internacional de la Paz! Los niños compartirán canciones, poemas y más sobre el tema de este año, Acciones por la Paz.

Viernes - Día de retoma de fotografías y festival de otoño
Y si no hay suficiente actividad, ¡el viernes es nuestro día de retomar fotografías y de fotos de clase y nuestro Festival de Otoño! No es necesario que usted haga nada para el día de la fotografía: los niños que se perdieron la feria de regreso a clases serán fotografiados y usted podrá decidir si comprar o no fotografías.

¡El Festival de Otoño comienza a las 4:30 y damos la bienvenida a todas las familias y miembros de la comunidad para comer pizza, pintarse la cara, intercambiar ropa y más! ¡Por favor planee traer o llevar ropa como pueda! Si alguna familia puede ayudar con la instalación o la limpieza, agradeceríamos la ayuda.

Evaluaciones
Además de todos estos eventos dentro y fuera de la escuela, nuestras evaluaciones internas están en marcha. Los niños de kindergarten a sexto grado se encuentran en medio de las evaluaciones FastBridge (más información aquí) y los niños de Children's House que son nuevos en el aula comenzarán la evaluación EFGo Pro la próxima semana. Háganos saber si tiene alguna pregunta sobre estas evaluaciones.

Pruebas de plomo
Como se describe en nuestro correo electrónico de regreso a clases de finales de agosto, debemos completar pruebas de plomo en nuestras fuentes de agua potable al menos cada cinco años. Me complace compartir que en ninguna de nuestras fuentes se encontró plomo. Esta información también se publicará en nuestro sitio web.

Zapatos y relojes inteligentes
¡Por favor ayude a sus hijos a recordar que los zapatos deben estar cerrados tanto en el salón de clases como en el campo de recreo! También pedimos su ayuda para mantener la tecnología en casa. Los niños que traigan teléfonos móviles o relojes inteligentes al colegio deberán dejarlos en la recepción durante la jornada escolar. ¡Gracias!

Llegada y Salida
¡La rutina de llegada y salida ha sido mucho más fluida esta semana! Realmente apreciamos su paciencia y sus esfuerzos por llegar a tiempo. Solo algunos recordatorios adicionales sobre este tema: cuando llegue al frente de la fila, diríjase hasta el cruce de peatones. Si su hijo necesita ayuda para llegar o salir del automóvil, salga de su vehículo y espere donde pueda verlo. ¡Esto nos ayudará a cargar/descargar más coches de forma segura! Además, recuerde que no podemos aceptar niños que sean dejados antes de las 8:45, a menos que estén registrados para el cuidado previo, o que sean recogidos después de que finalice la fila del automóvil (generalmente alrededor de las 4:10-4:15). Comenzaremos a comunicarnos con las familias la próxima semana si hay inquietudes constantes con la puntualidad en cualquier momento del día.

Oferta sólo entre amigos
Solo este fin de semana hay una gran venta de consignación de artículos para niños en Woodbury. Por favor haga clic aquí para obtener más información.
¡Que tengas un excelente fin de semana y esperamos verte en Cornerstone para uno de nuestros muchos eventos la próxima semana!
Alyssa