Stepping Stones News 5-19-23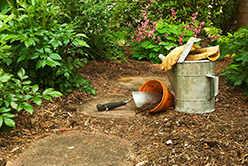 ---
Hello Families,
We had a fabulous final Cornerstone Cafe this morning! Click here for some videos of the children sharing their work!
Driving in the School Parking Lot
Please remember that the parking lot is a shared space frequented by children. We ask that all families pull to the back of the building and turnaround in the designated space before pulling up to the building - please do not use the handicapped spots to drop off your children.
No School May 29
Since I completely forgot to remind you of our in-service day last week, I want to give plenty of notice that we will be closed on Memorial Day, May 29.
Summer Resources
Our fantastic social worker, Antje Veit, has created a resource list for families looking for activities, mental health support, meals, and more this summer. Click here to access the list. The Free Meals for Kids mobile app is another great resource for finding distribution sites for free summer meals. Click here for more information.
Charter School Day at the Saints
Charter School Day at the St. Paul Saints will be Sunday, June 11th. Tickets for the St. Paul Saints vs. Iowa Cubs game are only $18 each, which includes a St. Paul Saints Baseball Cap. All charter school staff and families are invited to participate in this fun event. You can buy tickets here using the password charter2023.
Girls on the Run
Families with incoming 3-6th years: if you are interested in participating in the Girls on the Run program next year, please reach out! You should have received an email earlier this week with the details.
Intents to Return
For our CMES families only (current K-5), we would appreciate knowing your plans for the next school year. Please click here to indicate whether your children will be returning. As a reminder, we have already completed this process for CMS families. Thank you!
Have a nice weekend,
Alyssa
Hola familias,

¡Tuvimos un fabuloso café Cornerstone final esta mañana! ¡Haga clic aquí para ver algunos videos de los niños compartiendo su trabajo!

Conducir en el estacionamiento de la escuela Recuerde que el estacionamiento es un espacio compartido frecuentado por niños. Les pedimos a todas las familias que se detengan en la parte trasera del edificio y den la vuelta en el espacio designado antes de llegar al edificio. Por favor, no use los lugares para discapacitados para dejar a sus hijos.
No hay clases el 29 de mayo Como me olvidé por completo de recordarles nuestro día de servicio la semana pasada, quiero avisarles que estaremos cerrados el Día de los Caídos, el 29 de mayo.

Recursos de verano Nuestra fantástica trabajadora social, Antje Veit, ha creado una lista de recursos para familias que buscan actividades, apoyo para la salud mental, comidas y más este verano. Haga clic aquí para acceder a la lista. La aplicación móvil Free Meals for Kids es otro gran recurso para encontrar sitios de distribución de comidas de verano gratuitas. Haga clic aquí para más información.

Día de la escuela charter en los santos El Día de Escuela Chárter en St. Paul Saints será el domingo 11 de junio. Los boletos para el juego St. Paul Saints vs. Iowa Cubs cuestan solo $18 cada uno, lo que incluye una gorra de béisbol de los St. Paul Saints. Todo el personal y las familias de las escuelas chárter están invitados a participar en este divertido evento. Puede comprar boletos aquí usando la contraseña charter2023.

Girls on the Run Familias con 3 a 6 grados entrantes: si está interesado en participar en el programa Girls on the Run el próximo año, ¡comuníquese! Debería haber recibido un correo electrónico a principios de esta semana con los detalles.
Intentos de Retorno Solo para nuestras familias de CMES (actualmente K-5), agradeceríamos conocer sus planes para el próximo año escolar. Haga clic aquí para indicar si sus hijos regresarán. Como recordatorio, ya hemos completado este proceso para las familias de CMS. ¡Gracias!

Qué tenga un buen fin de semana,
Alyssa