Stepping Stones News 6-11-21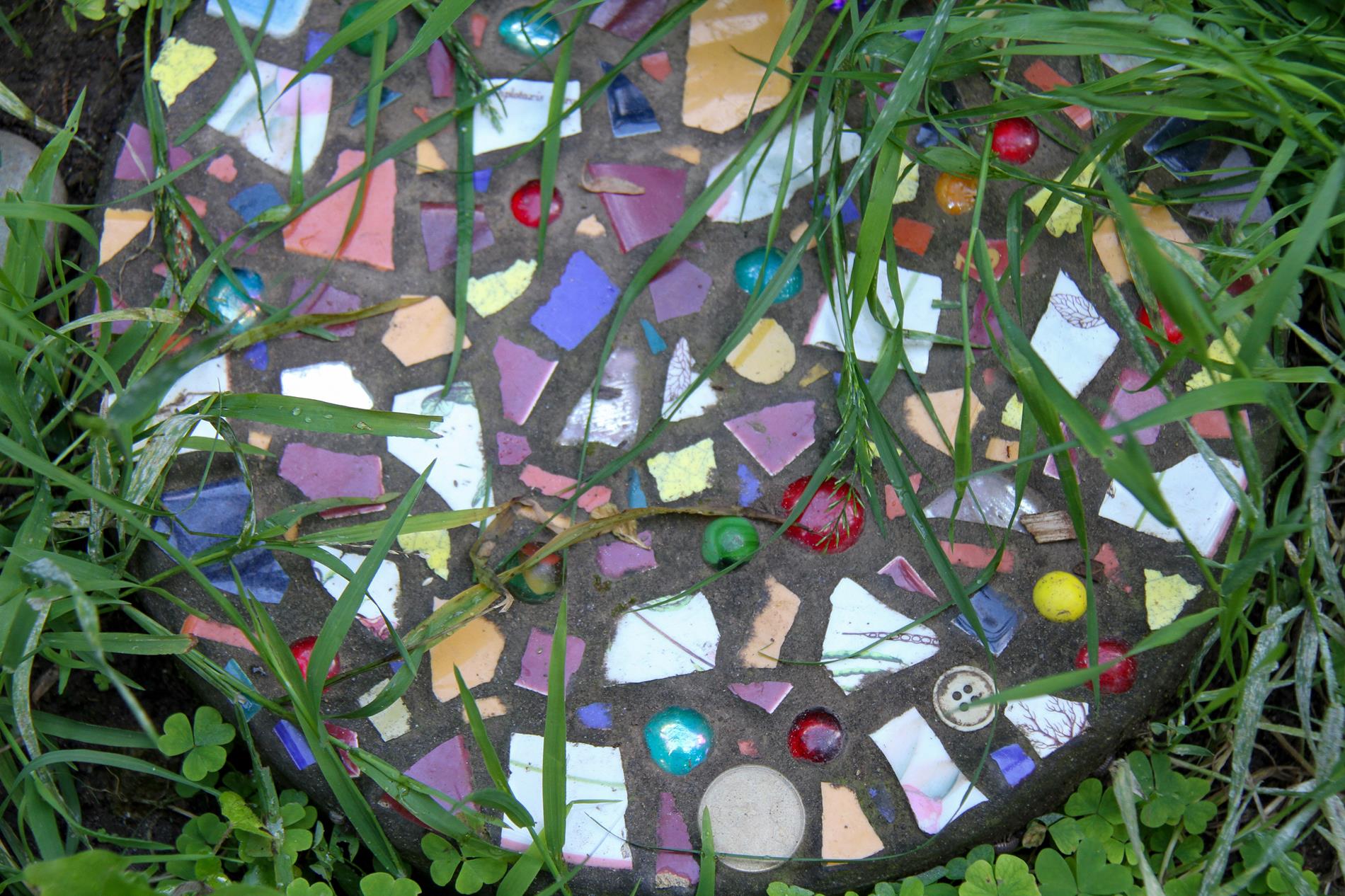 ---
Dear Families,
Welcome to the last official Stepping Stones of the year! It's been a year full of up and downs and we are so grateful to all of you for your continued trust and for sharing your children with us. If you are joining us for the summer program in 1st-6th grades or your child is continuing their Early Childhood year, you will receive updates from us as needed through the summer.
This week has been filled with a lot of joy, from getting wet during these hot recesses to indoor yoga to an emotional graduation and Kindergarten Fly-Up. Please enjoy the attached photos!
Graduation Video
Did you miss yesterday's 6th Year Honoring Ceremony or would you like to watch it again? Please click here to view, share, and download the event. The ceremony starts at around 23:00 minutes into the recording.
School Survey
Thank you to those who have already completed our annual school survey! The survey will be open until June 15 for your feedback.
Cornerstone Summer Program
Summer school at CMES starts June 28! If you have not signed up yet, please reach out to me right away. CMS continues with its year-round program for the Toddler Community and Children's Houses on June 21. If your child is enrolled in CMS (not in kindergarten), you do not need to do anything other than continue to send them.
Intents to Return
As we plan for next year, it is so helpful for us to know if families are planning to return. Please click here to indicate your plans for the fall or reach out to Chris or me if you would like to discuss anything.
District Advisory Committee
CMES is holding its District Advisory Committee meeting Tuesday at 9:00. This meeting is to review any changes planned for our program for the 2021-22 school year (at this time there are no major changes, fortunately!). If you would like to attend, please click here to join.
Summer Events in the Community
With the return of some degree of normalcy, there are lots of opportunities to get outside and enjoy community together:
The Ramsey Washington Metro Watershed District is sponsoring a full week of Waterfest at Lake Phalen, June 19-27. Click here for more information or ask for a postcard next time you're at school.
Copper Street Brass is offering free summer concerts every other week in Maplewood and Minneapolis. Concerts are Thursdays at 7:00 and more information can be found here.
Final Wrap-Up
I want to take this last opportunity to thank our staff for their incredibly hard work this year. We are especially grateful to those who are moving on to their next adventures: Kes'ava Dernovsek, Shanti Egner, Tia Momoh, Brianna Olson-Carr, Tom Woodward, and Kara Younkin.
I hope that we will see most of you at Cornerstone for our summer programming. For those of you taking the summer off, have a wonderful vacation and we can't wait to see you in the fall!
From all of us at Cornerstone,
Alyssa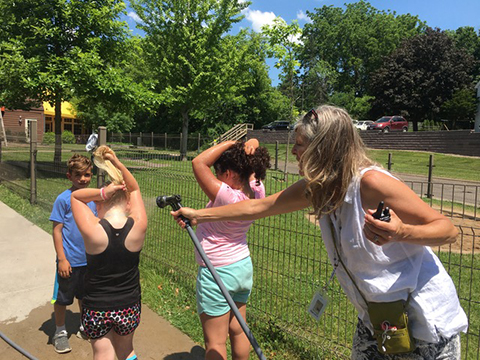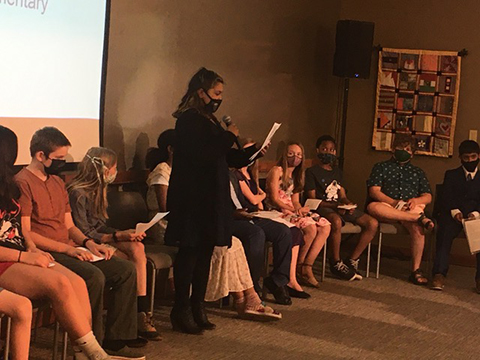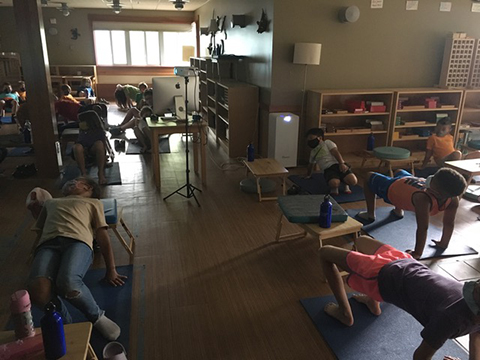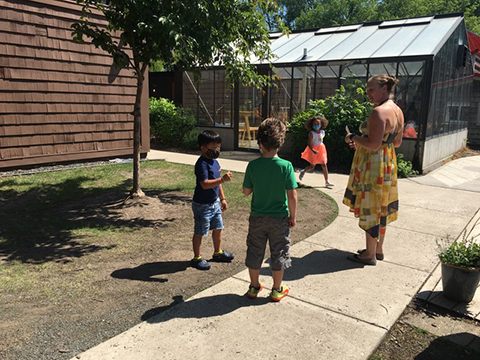 Queridas familias,
¡Bienvenido a los últimos Stepping Stones oficiales del año! Ha sido un año lleno de altibajos y estamos muy agradecidos con todos ustedes por su continua confianza y por compartir a sus hijos con nosotros. Si se une a nosotros para el programa de verano en los grados 1º a 6º o su hijo continúa su año de Educación Infantil, recibirá actualizaciones nuestras según sea necesario durante el verano.
Esta semana ha estado llena de mucha alegría, desde mojarse durante estos recesos calurosos hasta yoga en interiores, una graduación emocional y Kindergarten Fly-Up. ¡Disfruta de las fotos adjuntas!
Video de graduación
¿Te perdiste la ceremonia de honor del sexto año de ayer o te gustaría volver a verla? Haga clic aquí para ver, compartir, y descargar el evento. La ceremonia comienza alrededor de las 23:00 minutos de la grabación.
Encuesta escolar
¡Gracias a quienes ya completaron nuestra encuesta escolar anual! La encuesta estará abierta hasta el 15 de junio para recibir sus comentarios.
Programa de verano de Cornerstone
¡La escuela de verano en CMES comienza el 28 de junio! Si aún no se ha registrado, comuníquese conmigo de inmediato. CMS continúa con su programa de todo el año para Toddler Community y Children's House el 21 de junio. Si su hijo está inscrito en CMS (no en Kindergarten), no necesita hacer nada más que continuar enviándolos.
Intenciones de volver
Como planeamos para el próximo año, es muy útil para nosotros saber si las familias planean regresar. Haga clic aquí para indicar sus planes para el otoño o comuníquese con Chris o conmigo si desea hablar sobre algo.
Comité Asesor de Distrito
CMES llevará a cabo su reunión del Comité Asesor del Distrito el martes a las 9:00. Esta reunión es para revisar cualquier cambio planeado para nuestro programa para el año escolar 2021-22 (en este momento no hay cambios importantes, ¡afortunadamente!). Si desea asistir, haga clic aquí para unirse.
Eventos de verano en la comunidad
Con el regreso de cierto grado de normalidad, hay muchas oportunidades para salir y disfrutar de la comunidad juntos:
El Distrito Ramsey Washington Metro Watershed está patrocinando una semana completa de Waterfest en Lake Phalen, del 19 al 27 de junio. Haz clic aquí para obtener más información o pide una postal la próxima vez que estés en la escuela.
Copper Street Brass ofrece conciertos de verano gratuitos cada dos semanas en Maplewood y Minneapolis. Los conciertos son los jueves a las 7:00 y se puede encontrar más información aquí.
Conclusión final
Quiero aprovechar esta última oportunidad para agradecer a nuestro personal por su increíblemente arduo trabajo este año. Estamos especialmente agradecidos con aquellos que están avanzando hacia sus próximas aventuras: Kes'ava Dernovsek, Shanti Egner, Tia Momoh, Brianna Olson-Carr, Tom Woodward y Kara Younkin.
Espero verlos a la mayoría de ustedes en Cornerstone para nuestra programación de verano. Para aquellos de ustedes que se están tomando el verano, ¡que tengan unas vacaciones maravillosas y estamos ansiosos por verlos en el otoño!
De todos nosotros en Cornerstone,
Alyssa