Stepping Stones News 5-28-21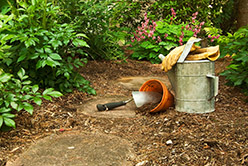 ---
Hello families,
On behalf of the Cornerstone staff, I want to give a huge thank you to the parents who organized lunch for us on Tuesday. It was such a welcome surprise! Thank you for your generosity.
Memorial Day - Monday
This Monday is a federal holiday, so there will be no school on May 31. We look forward to seeing everyone on Tuesday, June 1!
Sixth Year Graduation
You will all receive reminders about the end of year events at school as we get closer to the week of June 7. In the meantime, the livestream link for the June 10 event is https://vimeo.com/event/1019156. We invite you to share this broadly with your family and friends.
Important Survey Requests
For CMES families, we have two important surveys we would appreciate your responses on soon. The first is our summer programming commitment form. Ideally we will have your responses by Monday. Click here to let us know if/when your child will be attending the summer program, led by Amber Osterkamp in the elementary, and in the Children's Houses for kindergartners. The second is our intent to return for the 2021-22 school year. This information helps us plan over the summer and make admissions decisions for children on our waitlist. We sincerely hope each and every one of you is planning to return!
Vaccination Clinic - June 7
The second round of vaccines for those who received their first shot on May 17 is June 7. We are also happy to offer first shots this time, with the second dose to be given at Cornerstone on June 28. If you would like to sign up for yourself, a family member, friend, or child over 12, please click here.
Have a wonderful long weekend,
Alyssa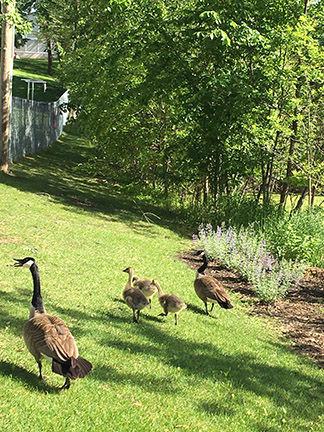 Hola familias
En nombre del personal de Cornerstone, quiero agradecer enormemente a los padres que organizaron el almuerzo para nosotros el martes. ¡Fue una sorpresa tan grata! Gracias por su generosidad.
Día de los Caídos - Lunes
Este lunes es feriado federal, así que no habrá clases el 31 de mayo. ¡Esperamos verlos a todos el martes 1 de junio!
Graduación de sexto año
Todos recibirán recordatorios sobre los eventos de fin de año en la escuela a medida que nos acerquemos a la semana del 7 de junio. Mientras tanto, el enlace de transmisión en vivo para el evento del 10 de junio es https://vimeo.com/event/1019156. Lo invitamos a compartir esto ampliamente con su familia y amigos.
Solicitudes de encuesta importantes
Para las familias de CMES, tenemos dos encuestas importantes en las que agradeceríamos sus respuestas pronto. El primero es nuestro formulario de compromiso de programación de verano. Idealmente, tendremos sus respuestas el lunes. Haga clic aquí para hacernos saber si/cuándo su hijo asistirá al programa de verano, dirigido por Amber Osterkamp en la primaria, y en Children's House para niños de kindergarten. El segundo es nuestra intención de regresar para el año escolar 2021-22. Esta información nos ayuda a planificar el verano y tomar decisiones de admisión para los niños en nuestra lista de espera. ¡Esperamos sinceramente que todos y cada uno de ustedes planeen regresar!
Clínica de vacunación - 7 de junio
La segunda ronda de vacunas para quienes recibieron su primera inyección el 17 de mayo es el 7 de junio. También estamos felices de ofrecer las primeras vacunas esta vez, y la segunda dosis se administrará en Cornerstone el 28 de junio. Si desea inscribirse para usted, un familiar, un amigo o un niño mayor de 12 años, haga clic aquí.
Que tengas un maravilloso fin de semana largo,
Alyssa