Stepping Stones News 4-21-23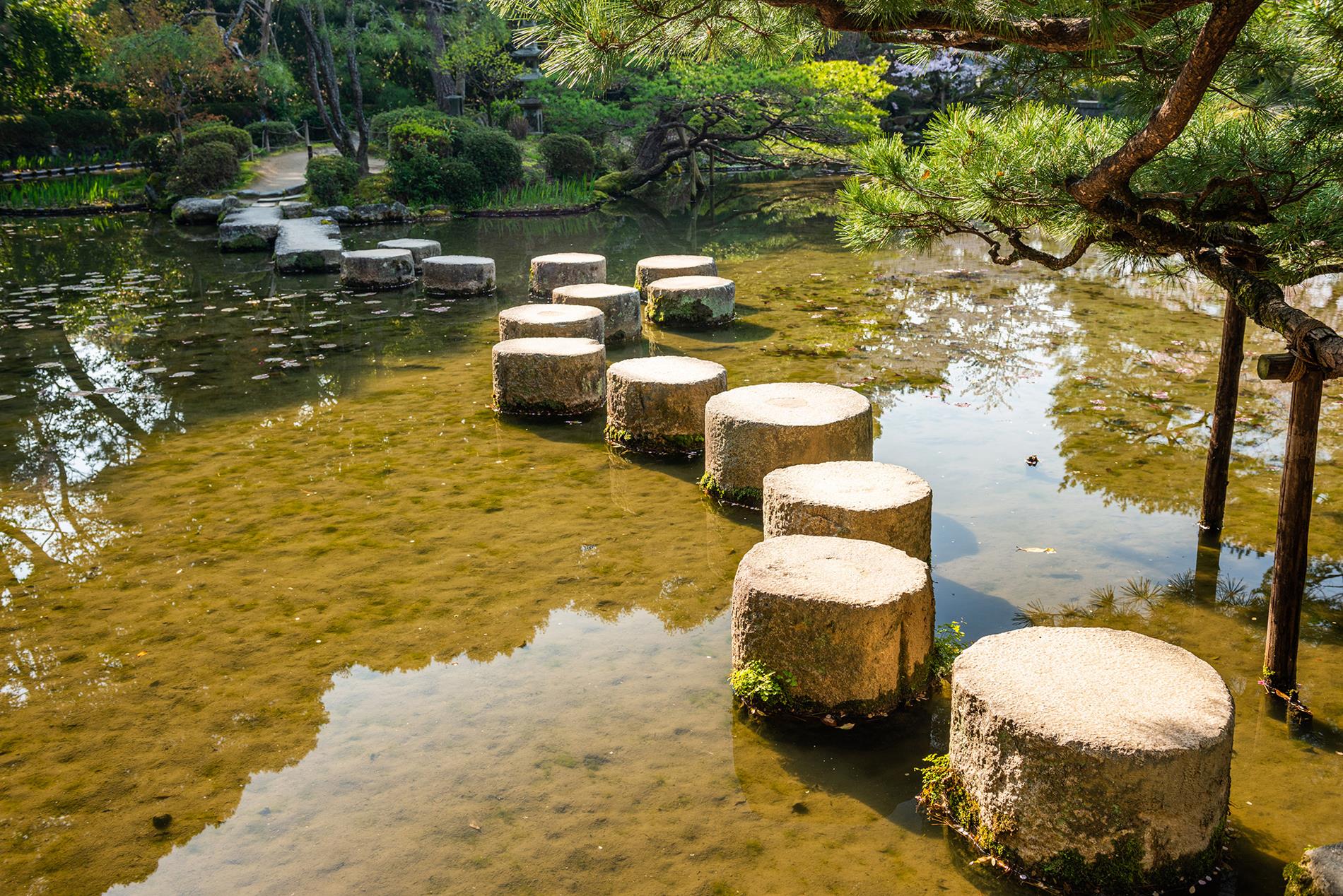 ---
Dear Families,
This week has been a rude reminder that it is, in fact, still April in Minnesota. As we mentioned via email, please make sure your children are ready to go outside in all weather, whether that's the 40 degrees it's been this week or the 80 degrees it was last week. Thank you for your help with this!
Just because it's cold doesn't mean we haven't had some awesome experiences, though. In our Upper Elementary, children explored circumference and the mathematical concept of pi, while also building bird feeders with Elpis, a local non-profit that helps children gain life skills. Children arriving from the buses helped relocate worms that had found their way onto the cement sidewalk, and in Children's House there is just always something to be excited about!
Parent Partnership - Monday!
Please join us Monday between 5:30 and 6:30 for our Children Teach Parents evening. As a reminder, you can come anytime during the hour to see your child present their favorite work. Upper Elementary children are invited to share with all adults, while Lower Elementary and Children's House/Toddler children must remain with their parents (though are welcome to visit other classrooms!).
Tree Removal - Tuesday
We were saddened to learn that two trees on our campus have Emerald Ash Borers and need to be removed. Children have not had access to these trees since we made the discovery over spring break. On Tuesday, April 25, the trees will be removed between arrival and dismissal. If you need to drop off or pick up your children outside of the regular hours, you will not be able to drive into the parking lot. Please plan to park in the Boys and Girls Club parking lot or on Ames Ave and walk to the office. Children must be accompanied to the building. Likewise, if you have plans to visit Cornerstone or MCM on Tuesday, please park on Ames or at Boys and Girls. Access to both parking lots will be obstructed. Families of half-day dismissals have been notified directly - please let me know ASAP if you are not aware of the plan for Tuesday at 12:30.
Montessori Center of Minnesota All Stars Event
MCM's annual All Stars event is just a week away! Register today to attend Montessori All-Stars, a free virtual experience, on Thursday, April 27 at 6:30 p.m. Included in the event are interviews with Cornerstone staff and parents and, most importantly, video of the children in action in the Toddler Community and Children's Houses!
End of Year Activities
It's not too early to put our end of year activities in your calendar! More information about all of this will come soon; in the meantime, please plan to join us on June 8 for our 2nd annual ice cream social and on June 13 for Kindergarten Fly-Up and Sixth Grade Graduation! Specific times and other details will be emailed closer to the dates.
Stay warm this weekend, and hopefully we can look to a second spring next week!
Alyssa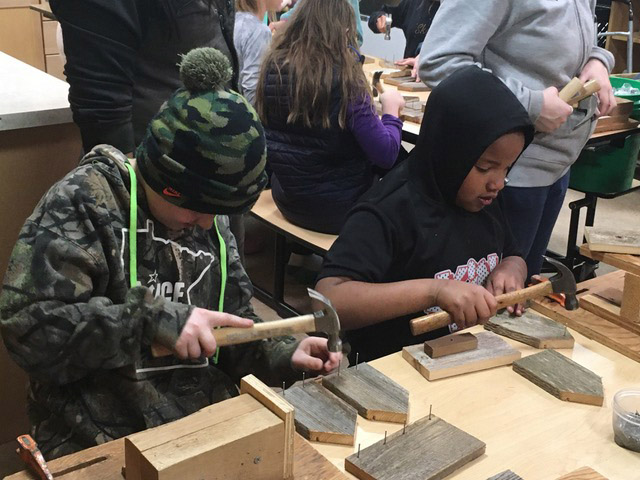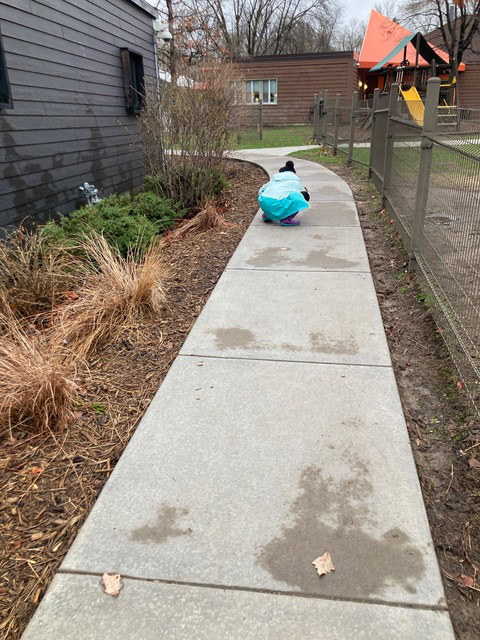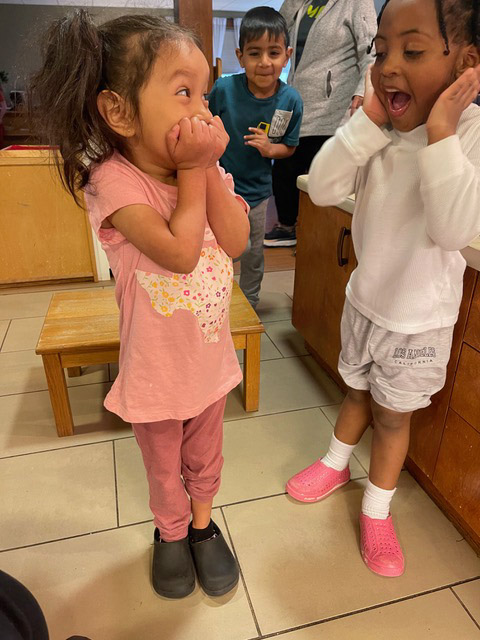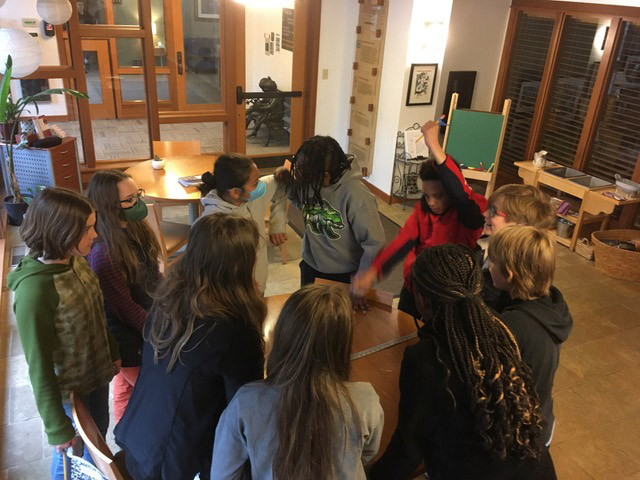 Queridas familias,

Esta semana ha sido un rudo recordatorio de que, de hecho, todavía es abril en Minnesota. Como mencionamos por correo electrónico, asegúrese de que sus hijos estén listos para salir en cualquier clima, ya sean los 40 grados que hubo esta semana o los 80 grados que hubo la semana pasada. ¡Gracias por tu ayuda con esto!

Sin embargo, el hecho de que haga frío no significa que no hayamos tenido algunas experiencias increíbles. En nuestra Upper Elementary, los niños exploraron la circunferencia y el concepto matemático de pi, al tiempo que construían comederos para pájaros con Elpis, una organización local sin fines de lucro que ayuda a los niños a adquirir habilidades para la vida. Los niños que llegaban de los autobuses ayudaron a reubicar los gusanos que habían encontrado su camino en la acera de cemento, ¡y en Children's House siempre hay algo por lo que emocionarse!

Asociación de Padres - Lunes! Únase a nosotros el lunes entre las 5:30 y las 6:30 para nuestro evento Children Teach Parents. Como recordatorio, puede venir en cualquier momento durante la hora para ver a su hijo presentar su trabajo favorito. Los niños de Upper Elementary están invitados a compartir con todos los adultos, mientras que los niños de Lower Elementary y Children's House/Toddler deben permanecer con sus padres (¡aunque son bienvenidos a visitar otras aulas!).

Eliminación de árboles - Martes Nos entristeció saber que dos árboles en nuestro campus tienen barrenadores esmeralda del fresno y necesitan ser removidos. Los niños no han tenido acceso a estos árboles desde que hicimos el descubrimiento durante las vacaciones de primavera. El martes 25 de abril se quitarán los árboles entre la llegada y la salida. Si necesita dejar o recoger a sus hijos fuera del horario habitual, no podrá conducir hasta el estacionamiento. Planee estacionarse en el estacionamiento de Boys and Girls Club o en Ames Ave y camine a la oficina. Los niños deben ir acompañados al edificio. Del mismo modo, si tiene planes de visitar Cornerstone o MCM el martes, estacione en Ames o en Boys and Girls. Se obstruirá el acceso a ambos estacionamientos. Las familias de los despidos de medio día han sido notificados directamente; avíseme lo antes posible si no está al tanto del plan para el martes a las 12:30.

Evento All Stars del Centro Montessori de Minnesota ¡El evento anual All Stars de MCM está a solo una semana de distancia! Regístrese hoy para asistir a Montessori All-Stars, una experiencia virtual gratuita, el jueves 27 de abril a las 6:30 p.m. En el evento se incluyen entrevistas con el personal y los padres de Cornerstone y, lo que es más importante, ¡un video de los niños en acción en la comunidad de niños pequeños y las casas de niños!

Actividades de fin de año ¡No es demasiado pronto para poner nuestras actividades de fin de año en su calendario! Próximamente habrá más información sobre todo esto; mientras tanto, planee unirse a nosotros el 8 de junio para nuestra segunda reunión social anual de helados y el 13 de junio para Kindergarten Fly-Up y la graduación de sexto grado. Los horarios específicos y otros detalles se enviarán por correo electrónico más cerca de las fechas.

¡Manténgase abrigado este fin de semana y, con suerte, podemos esperar una segunda primavera la próxima semana!
Alyssa