Stepping Stones News 12-3-21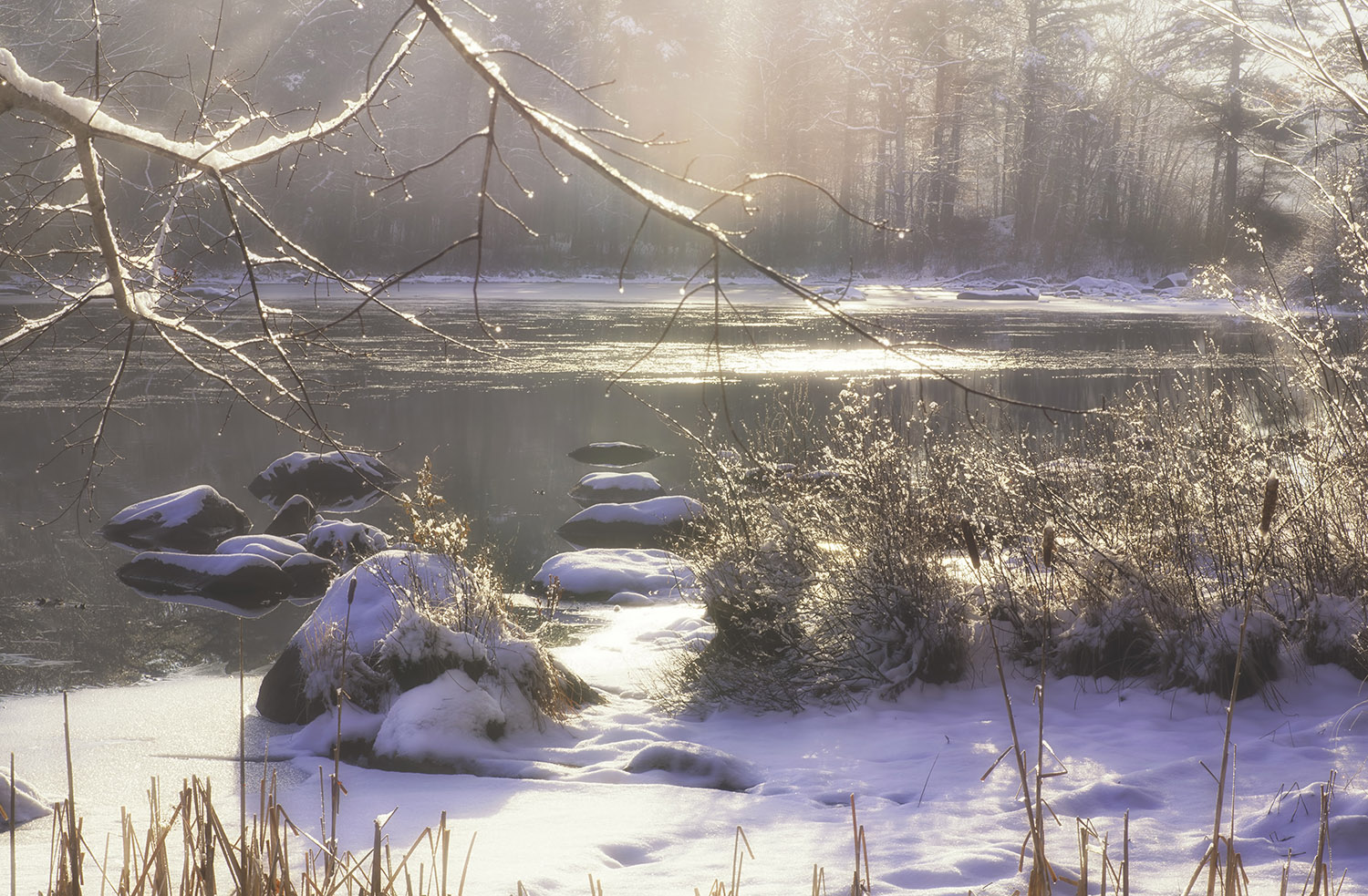 ---
Dear Cornerstone Families,
It's finally starting to feel like winter. The grounds at The Montessori Center of MN, are quite treacherous after the freezing rain and snow that fell on Saturday Dec 4th. The parking lot after plowing is very icy as well as the various sidewalks and patios. All sidewalks, patios, and pathways have been shoveled, salted, and sanded where appropriate, but with falling temps coming today and Monday it is important to keep in mind for your personal safety that things are very slick out there.
Please take extra caution while driving and give plenty of space for stopping as the driveway is very slippery. Also keep in mind how slippery it is when exiting vehicles and while walking anywhere outside the building. Chris will keep up with salting and sanding as best he can, but staff shouldn't be afraid to grab some ice melt from outside the back entry door if you need to put more down in your area. The safety of all children, parents, and staff is of the utmost importance to everyone here at The Center.
Recent Donations of Winter Wear:
Thank you for donating gloves, snow pants, hats, coats. We now have enough on hand for children who need them.
COVID-19 Stats YTD
Covid Positive Cases: 11
Close Contact Quarantine (self quarantined/not quarantined by the school): 21
Note: This is when a student has voluntarily self-quarantined per parent/caregiver for being in close contact with an immediate household member who tested positive or a staff member that has voluntarily self-quarantined for being in close contact with an immediate household member who tested positive.
COVID-19 Quarantine (quarantined by the school): 27
Please support us in ensuring a healthy school environment by doing the following:
- If you have a fever of 100.4 or higher, stay home.
- If you have been in close contact with someone who is covid positive.
- If you have a combination of these symptoms: cough, runny nose, chills, sore throat, muscle aches, shortness of breath, or loss of smell or taste, stay home.
If you are unsure about your symptoms/illness, please contact your primary care provider for advice. Covid Testing Resources can be found here.
Upcoming Dates:
Dec 6th: Alumni Night 5:30 pm to 6:30 pm
Dec 10th: Vaccine Clinic 3 to 5pm
Dec 20-Dec31: Winter Break
Jan 3rd: Alyssa returns! YAY!
Thanks for reading this week's Stepping Stones.
Please reach out to me at sayvang@cornerstone-elementary.org or at 651-774-5000 if you have any questions or concerns.
Transportation and lunch questions: chrisbewell@cornerstone-elementary.org
Before care for Elementary: lindsayruble@cornerstone-elementary.org
Before care/After care for Early Childhood and Tuition: catherine@mtcm.org
Estimadas familias de Cornerstone:
Por fin empieza a sentirse como en invierno. Los terrenos del Centro Montessori de MN son bastante traicioneros después de la lluvia helada y la nieve que cayeron el sábado 4 de diciembre. El estacionamiento después del arado está muy helado, al igual que las aceras y los patios. Todas las aceras, patios y caminos se han limpiado con pala, salado y lijado cuando corresponde, pero con la caída de las temperaturas hoy y el lunes, es importante tener en cuenta, por su seguridad personal , que las cosas están muy resbaladizas allí.
Tenga especial cuidado al conducir y deje suficiente espacio para detenerse, ya que el camino de entrada es muy resbaladizo. También tenga en cuenta lo resbaladizo que es al salir de los vehículos y al caminar por cualquier lugar fuera del edificio. Chris se mantendrá al día con la salazón y el lijado lo mejor que pueda, pero el personal no debe tener miedo de tomar un poco de hielo derretido del exterior de la puerta de entrada trasera si necesita colocar más tierra en su área. La seguridad de todos los niños, padres y personal es de suma importancia para todos aquí en The Center.
Donaciones recientes de ropa de invierno:
Gracias por donar guantes, pantalones para la nieve, gorros, abrigos. Ahora tenemos suficiente para los niños que los necesitan.
Estadísticas de COVID-19 hasta la fecha
Casos positivos de Covid : 11
Close Contact Quarantine (auto cuarentena / no en cuarentena por la escuela): 21
Nota: Esto es cuando un estudiante se ha auto-puesto en cuarentena voluntariamente por padre / cuidador por estar en contacto cercano con un miembro inmediato del hogar que dio positivo o un miembro del personal que se ha auto-puesto voluntariamente en cuarentena por estar en contacto cercano con un miembro inmediato del hogar que dio positivo.
Cuarentena COVID-19 (puesto en cuarentena por la escuela) : 27
Apóyenos para garantizar un entorno escolar saludable haciendo lo siguiente:
- Si tiene fiebre de 100,4 o más, quédese en casa.
- Si ha estado en contacto cercano con alguien que sea covid positivo.
- Si tiene una combinación de estos síntomas: tos, secreción nasal, escalofríos, dolor de garganta, dolores musculares, dificultad para respirar o pérdida del olfato o del gusto, quédese en casa.
Si no está seguro acerca de sus síntomas / enfermedad, comuníquese con su proveedor de atención primaria para que le aconseje. Los recursos de prueba de Covid se pueden encontrar aquí.
Próximas fechas:
6 de diciembre: Noche de exalumnos 5:30 pm a 6:30 pm
10 de diciembre: Clínica de vacunas 3 a 5 pm
20 de diciembre al 31 de diciembre: vacaciones de invierno
3 de enero: ¡Alyssa regresa! ¡HURRA!


Gracias por leer Stepping Stones de esta semana .
Comuníquese conmigo a sayvang@cornerstone-elementary.org o al 651-774-5000 si tiene alguna pregunta o inquietud.
Preguntas sobre transporte y almuerzo: chrisbewell@cornerstone-elementary.org
Antes del cuidado de la primaria: lindsayruble@cornerstone-elementary.org
Cuidado antes / cuidado posterior para la primera infancia y matrícula: catherine@mtcm.org