cmes breakfast and lunch - food programs
FOOD PROGRAMS: BREAKFAST AND LUNCH

Catered lunches and breakfasts are provided for all children of Cornerstone. Seasonal and nutritious, the menu for lunch includes a grain, protein, fruit, and vegetable, as well as milk. Breakfast includes a bagel or cereal, a source of protein, fruit and milk. Monthly menus are posted for parents to view. (Note that there are occasional unforeseen changes to the menu as decided by the caterer.) Guides/teachers encourage children to try all food as a way of building an understanding of nutrition and open-mindedness. Dairy varieties of milk are provided during breakfast/lunch and children may also choose to drink water.

The United States Department of Agriculture is allowing schools to provide meals for the 2021-22 school year through a provision of the National School Lunch Program called the Seamless Summer Option (SSO). A waiver has been issued in order to support access to nutritious meals while minimizing potential exposure to COVID-19.
Cornerstone has chosen to use this waiver and operate the SSO which enables us to provide meals free of charge for all students. No application is required to receive this free meal benefit.
However, your child(ren) may qualify for additional benefits such as reduced fees or the Pandemic Electronic Benefit Transfer (P-EBT) which is a federal temporary emergency nutrition benefit that is loaded onto electronic cards for families to purchase food. At public schools, your application also helps the school qualify for education funds and discounts.
To apply, complete the Application for Educational Benefits Form following the instructions. Return your completed Application for Educational Benefits to Cornerstone at your earliest convenience.
Regular Breakfast and Lunch Menus are posted on the website mid-month for the following month and families may choose their order at that time. Regular and Vegetarian options are included on the menu. The allergen 4-week cycle menu is also posted on the website. Families requesting an allergen meal option for a child must also complete the Special Diet Statement for Allergen Meals and return to Cornerstone with the request.
***Due to staffing and food preparation considerations, families will need to decide on regular, vegetarian, or special diet lunches by the month, and are not permitted to do so on a day-to-day or week-to-week basis.

Families with children at Cornerstone Elementary may choose to bring lunch from home. However, catering to food likes and dislikes on a day-to-day basis can promote increasingly narrow options for healthy and nutritious eating in children. If a child does bring a lunch from home, it must include milk and all other nutritional requirements recognized by the USDA and follow the School's no sugar and no peanuts policies. Junk-food, i.e. chips and other processed foods and foods that do not follow the no sugar, no peanut policies will be kept in the office and sent home with a note at the end of the day. We cannot heat or reheat lunches brought from home.

***Please note: if your child has specific food allergies or dietary needs, please let the staff know so that we can arrange for a safe and edible and tasty meal.
FOOD POLICY: BREAKFAST, LUNCH, & SNACKS

Healthy and nutritious food is a priority at Cornerstone. The school has a "no sugar" policy and a "no peanut" policy. Our "no sugar" policy means that children are not offered products at school that contain refined sugar. Our "no peanut" policy means that the school will not serve items with peanuts nor have any peanuts at school. Parents/guardians may not pack lunches that contain either refined sugar or peanuts so that they remain in compliance of the policies.

Children will be offered a simple breakfast, wholesome lunch, and snacks each day. Water will be available in the environment for children to drink throughout the day. An information sheet on children's allergies as well as health issues or allergies will be posted in places that guides/teachers can see while serving food.

Both lunch and breakfast provide one-third of the child's daily nutritional needs. At lunch, staff members sit and dine with children. Breakfast usually consists of cereal or a bagel, milk and fruit. We currently work with our caterer, Lancer Hospitality, to provide healthy lunches and breakfasts for the children each day. Menus will be planned on a monthly basis and distributed to parents in advance. Breakfast and lunch will comply with USDA requirements and parents who choose to provide food for their children must meet these requirements as well (including milk).

An afternoon snack is provided for the children in all Early Childhood environments. In addition to the snacks provided, children are able to do minor food preparation as part of their Practical Life activities. Food preparation that children might do (with adult supervision) includes banana slicing, bread baking, egg slicing, orange juice making, tortilla making, pickle cutting, and cracker spreading. Elementary children are involved in increasingly complex cooking projects as appropriate for their age and level of responsibility; they enjoy sharing their delicious recipes with their learning community!

All children wash their hands before eating meals or snacks. Food preparation tools, flatware, glassware, and dishes are washed and sanitized between each use to ensure the health and safety of all children.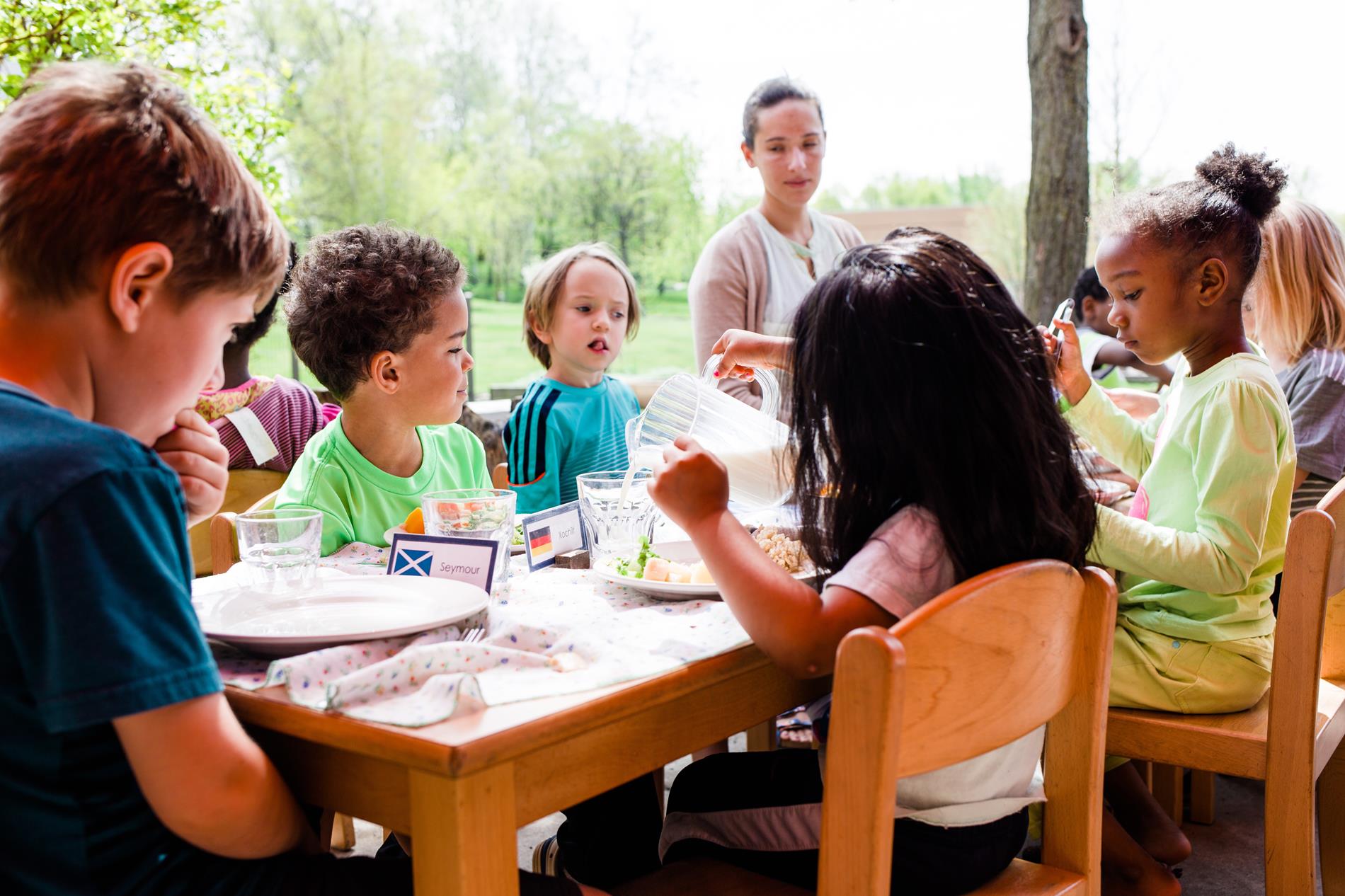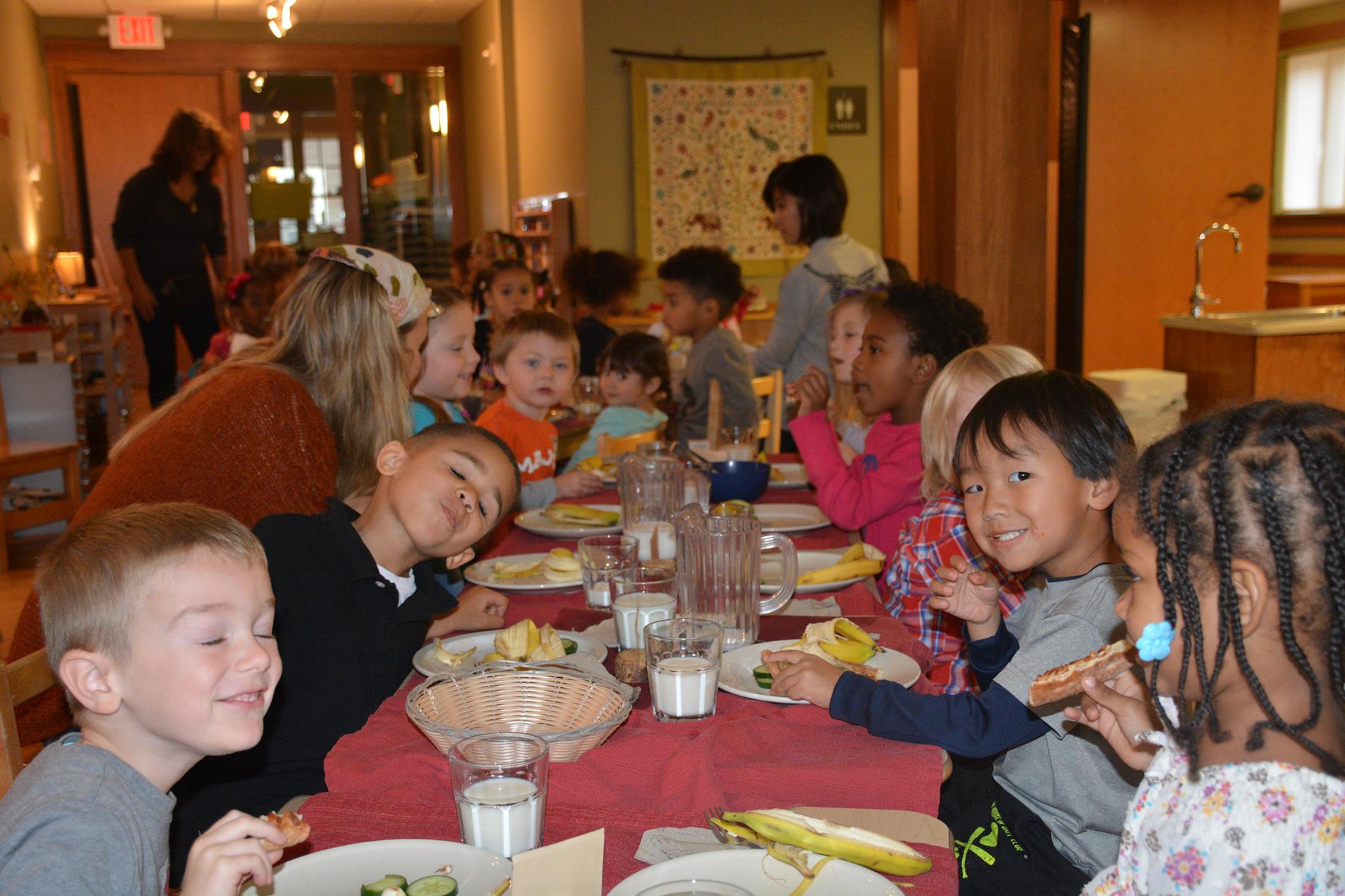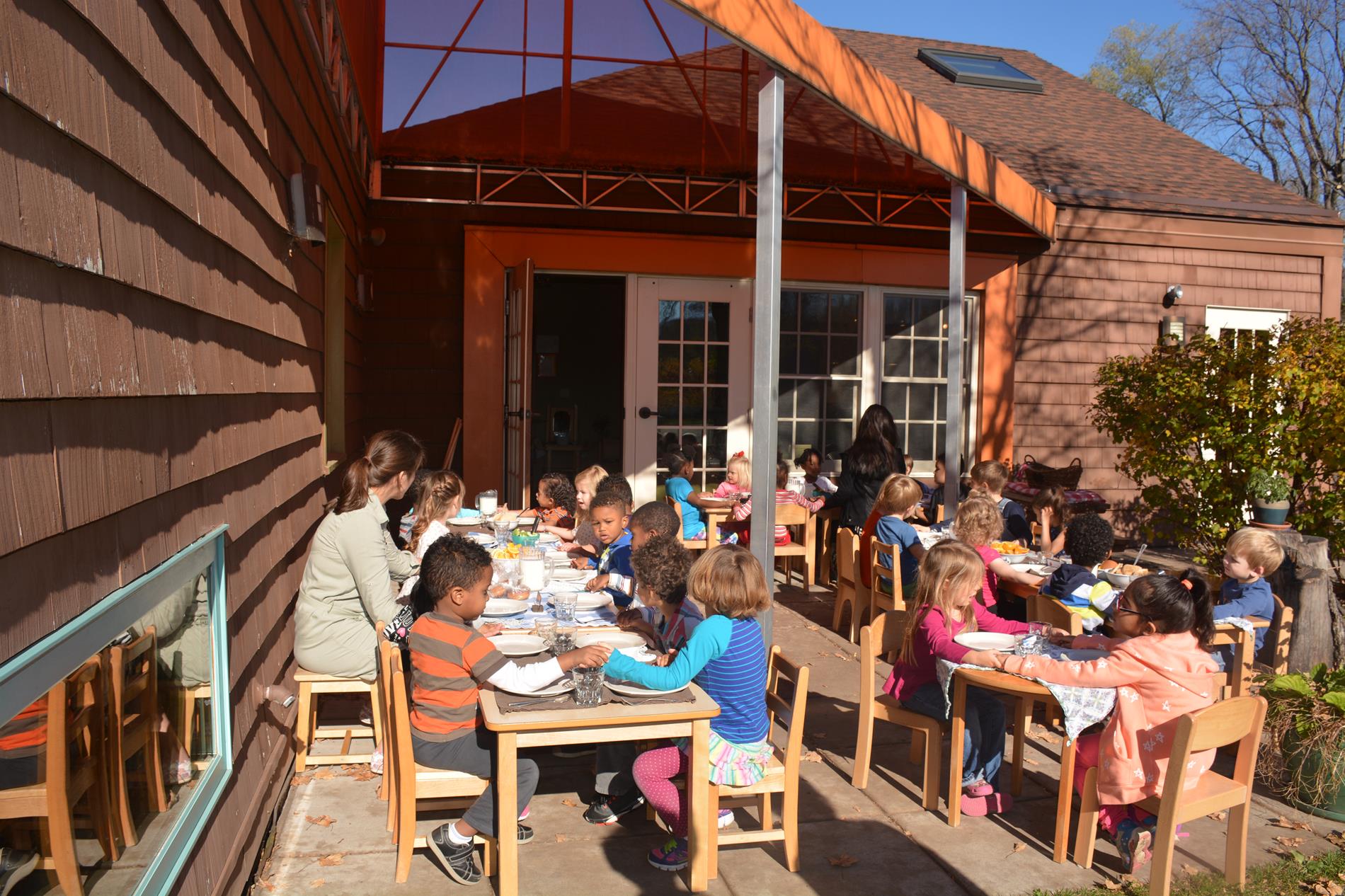 FREE AND REDUCED LUNCH

Cornerstone Montessori School participates in the Children and Adult Care Food Program (CACFP) through the U.S. Department of Agriculture and the Minnesota Department of Education. Cornerstone Montessori Elementary School participates in the School Nutrition Program (SNP) through the U.S. Department of Agriculture and the Minnesota Department of Education.

In accordance with federal civil rights law and U.S. Department of Agriculture (USDA) civil rights regulations and policies, the USDA, its Agencies, offices, and employees, and institutions participating in or administering USDA programs are prohibited from discriminating based on race, color, national origin, sex, disability, age, or reprisal or retaliation for prior civil rights activity in any program or activity conducted or funded by USDA.

Persons with disabilities who require alternative means of communication for program information (e.g. Braille, large print, audiotape, American Sign Language, etc.), should contact the Agency (State or local) where they applied for benefits. Individuals who are deaf, hard of hearing or have speech disabilities may contact USDA through the Federal Relay Service at (800) 877-8339. Additionally, program information may be made available in languages other than English.

To file a program complaint of discrimination, complete the USDA Program Discrimination Complaint Form, (AD-3027) found onlineat: http://www.ascr.usda.gov/complaint_filing_cust.html, and at any USDA office, or write a letter addressed to USDA and provide in the letter all of the information requested in the form. To request a copy of the complaint form, call (866) 632-9992. Submit your completed form or letter to USDA by:
Mail: U.S. Department of Agriculture
Office of the Assistant Secretary for Civil Rights
1400 Independence Avenue, SW
Washington, D.C. 20250-9410
Fax: (202) 690-7442; or
Email: program.intake@usda.gov
This institution is an equal opportunity provider.